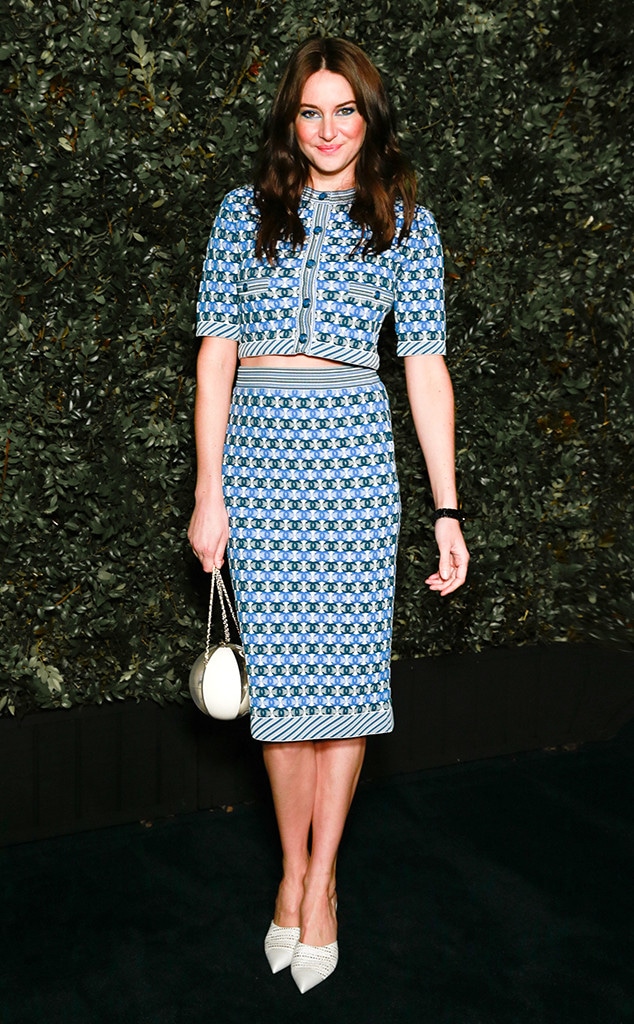 Rochelle Brodin/Patrick McMullan via Getty Images
Shailene Woodley doesn't care what you think about her lifestyle.
The 27-year-old actress made this perfectly clear during an interview with Vogue published Tuesday.
When asked how she really feels about her "crunchy" reputation, the Big Little Lies star admitted it actually makes her laugh. 
"If I spent any of my life energy being annoyed by what people I don't know say about me, that's a miserable life," she told the magazine. "When it first started happening when I was younger, I was very much in my early 20s and I was like, f--k that, who cares. This is what I believe in. This is what I want to say. And I think that's a rite of passage. But I wouldn't change anything. I think it's important for us to be ourselves. And I'm weird. And I'm also really boring. I think that's why people kind of clamor onto sound bites because I'm not at a lot of parties and I'm not doing a lot of Hollywood-type things. I don't care about the noise."
Instead of focusing on the public's opinion, Woodley suggested she devotes her energy to her craft.
"I care about working with directors that I admire and I care about telling stories that hopefully will impact people's hearts," she continued. "And I care about being on a film set and eating at the craft food table with a gaffer, that's really what brings me the most joy. So all of this extra is luxurious and beautiful and has given me great perspective on the wild ways in which our world can be so different based on finance or celebrity. But that's kind of it. You know, it's all extra. It doesn't impact my art, which is storytelling."
It's no secret Woodley has made headlines for her "hippie" habits. Whether she's drawing attention for eating clay or for using oil as a teeth whitener, the world can't seem to get enough of the way she lives her life. Even Ellen DeGeneres couldn't get over the fact The Fault in Our Stars actress doesn't floss.
"I think everything about my lifestyle is fairly alternative," she told Flaunt in 2013. "I gather my own spring water from mountains every month. I go to a farm to get my food. I make everything from my own toothpaste to my own body lotions and face oils. I could go on for hours. I make my own medicines; I don't get those from doctors. I make my own cheese and forage wild foods and identify wild plants. It's an entire lifestyle. It's appealing to my soul." 
To learn more about Woodley's "alternative" lifestyle, click on the gallery above.
You keep doing you, Shailene!