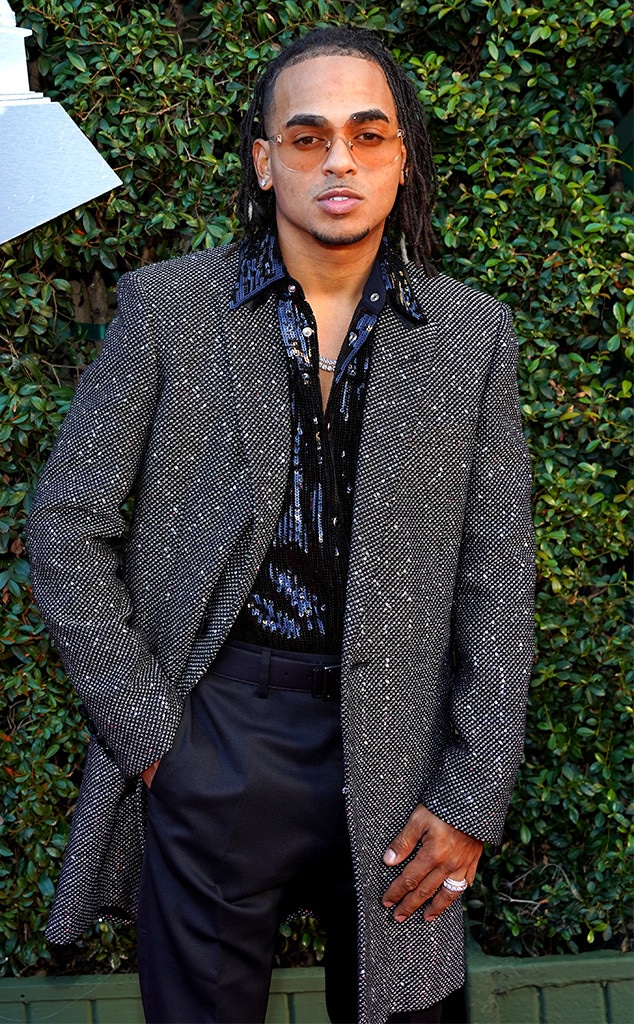 Rodrigo Varela/Getty Images for LARAS
Insert all the crying emojis, here.
If you thought Ozuna was going to drop a summer bop, like his "Baila, Baila, Baila" remix, you were oh-so-wrong (don't worry, we were also fooled). The 27-year-old reggaetón singer released "Amor Genuino" on Tuesday, a soft ballad that will most certainly hit you in the feels.
And Ozuna knew it, too.
That's why he teased his new tune on Monday with a spot-on Instagram post, a video of him singing it in the shower. What's more? He turned it into a social media challenge, #LaDuchaChallenge (the shower challenge), and now fans are taking to Instagram and posting their own clips.
So before you hit play on his latest music drop, you might want to grab the tissues or wait to hear it when you hit the shower.
Along with the now-popular challenge, the "Te Bote" singer is trending on Twitter because of his latest music release. Naturally, many are posting crying gifs and sad memes.
"Ozuna didn't have to do us like that right before summer time....should've dropped it during winter," a fan shared on Twitter. "I was trying to have a city girls summer but Ozuna wants to be dropping sad s--t," another wrote.
Scroll through the Ozuna trending Twitter page and you'll see an array of posts similar to the ones above. Others have even compared the song to Drake's "Marvin's Room."
"Amor genuino by Ozuna is basically a Spanish version of Marvin's Room by Drake except it hits a little harder in Spanish," one user shared.
According to Billboard, the 27-year-old star is set to release another song on Thursday, June 6 and it just might be the pick-me-up we need after listening to "Amor Genuino." Even more exciting? His upcoming album, Nibiru, is expected to drop soon.
In the meantime, you can catch us singing his new tune in the shower.