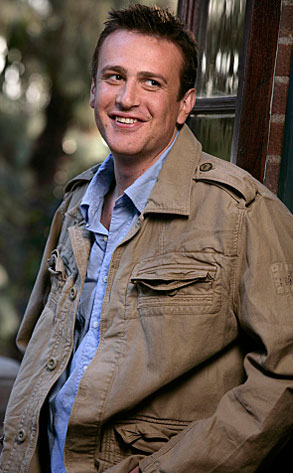 Cliff Lipson/CBS
Some Hollywood stars are not shy when it comes to discussing a movie star's privates, check it out: "All the attention that Watchmen is getting for going full frontal, Jason did it first!"
So sassed I Love You, Man's Paul Rudd at South by Southwest in Austin, Texas, while promoting his new funny flick with on-and-off-screen amigo Jason Segel. While we were bitching about the lack of male star wattage willing to drop trou on camera (and those who do are hardly worthy of our staring at their junk), we forgot all about the daring dude who literally went balls out in Forgetting Sarah Marshall. ILYM costar Jamie Pressley just remembered Segel's package, too:
Jaime: Oh yeah, I did see your penis. I just don't remember that much about it.
Jason: My penis or the movie?
Jaime: Your penis.
Ouch! Sorry, J.S., that had to hurt. But you'll be surprised how much flashing his man parts has worked on Jase's love life: