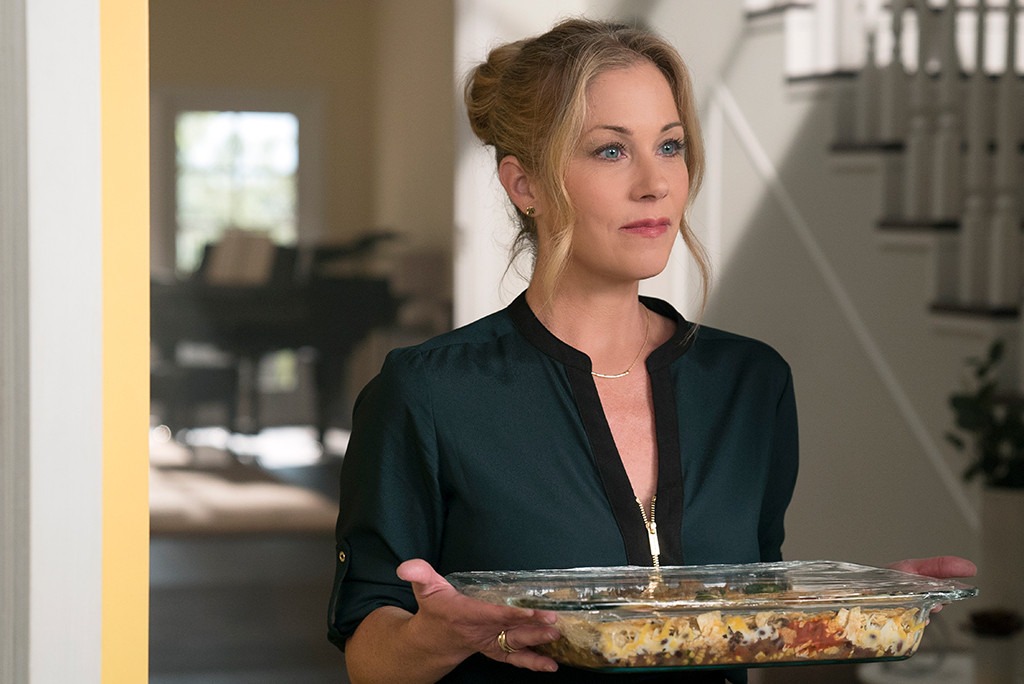 Netflix
They're coming back! Netflix confirmed Judy and Jen, the women at the heart of Dead To Me, will return for a second season.
The series, which stars Christina Applegate and Linda Cardellini and was created by Liz Feldman, ended season one on quite the cliffhanger. Warning, spoilers ahead!
In the first season, Jen (Applegate) is a grieving widow who is brought out of her shell by Judy (Cardellini), the woman who was responsible for Jen's husband's death via a hit and run. The season ended with Jen learning the truth. She kicked Judy out of her house, only to have Steve (James Marsden), Judy's ex, arrive to her home and Jen puts two and two together—Steve didn't let Judy go to the authorities after her husband was killed. She pulled a gun on him, and when Jen called Judy to come back, Cardellini's character arrived home to see Steve dead in Jen's pool.
Feldman had a different ending in mind. "I originally had pitched an entire season to Netflix, which is the pitch that I sold them. And my ending was… I did not go as far as to kill Steve. Sometimes, when things are pitched in the writer's room, there is an electricity that takes over the room, you can feel this sort of palpable buzz because it's a good idea and everybody knows it. That's what happened when they brought up the possibility of killing Steve. I thought it was kind of a big swing," Feldman told Uproxx.
So what was that original ending? Feldman may still use it. Now, these two women are tied even closer together.
"Yeah, the idea was to force them back together to deal with their complicated relationship. Obviously, Jen and Judy have a love for each other, but once Jen finds out what Judy has done, that's a very difficult thing to forgive. So, we wanted to set them on an even footing," Feldman said. "They're forced together to keep this, secret if you will. And in doing so, will be confronted with having to forgive each other."
Steve is seen floating with a bloody head. Viewers don't see Jen pull the trigger.
"One thing I can tell you is that everything is deliberate," Feldman told EW.
Feldman was coy about what would happen next—Netflix had yet to officially announce the second season—but said the second season will be about the friendship between Jen and Judy, which is "now very complicated dynamic, or even more complicated dynamic between these two women."
"But in the most basic way, the score has been evened. What I wanted to do was create a situation where they're forced together, and they need each other now in some ways more than they did at the beginning of season one," Feldman said.
Dead to Me season 2 will premiere in 2020.