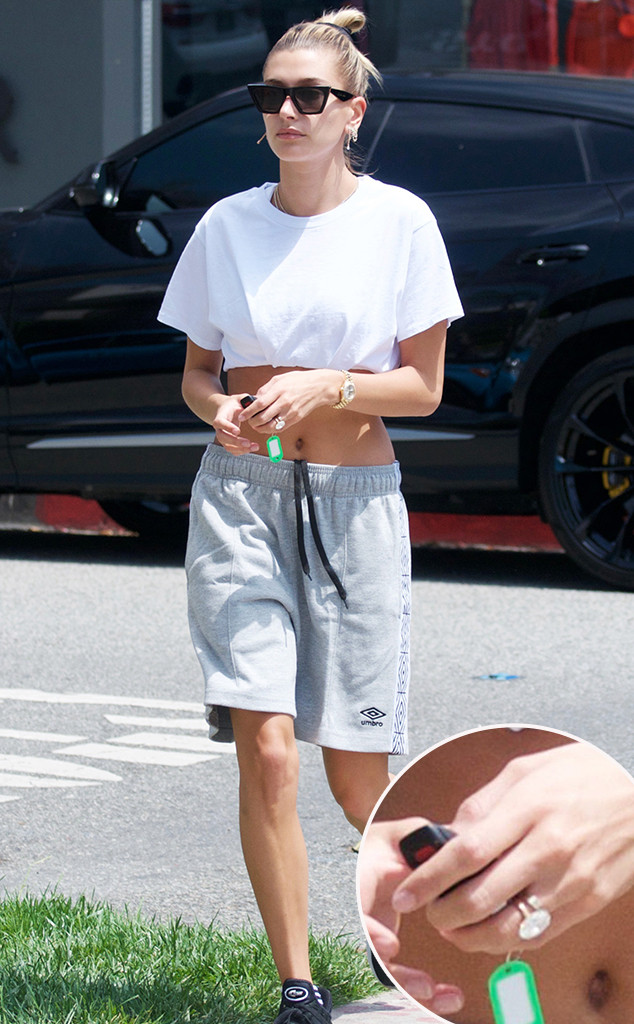 MEGA TheMegaAgency.com
Nearly a year since unexpectedly tying the knot, Justin Bieber and Hailey Bieberhave made it official on their fingers.
Sure, fans have seen the oval, cushion cut sparkler the pop star proposed with last summer, but now, the husband and wife are officially rocking new hardware to signify their marital bond: the classic wedding band.
If you were paying attention, you might have spotted the ring on the performer in snaps he shared of himself this week on Instagram, including one featuring his hand clutching his head with his wedding band front and off-center.