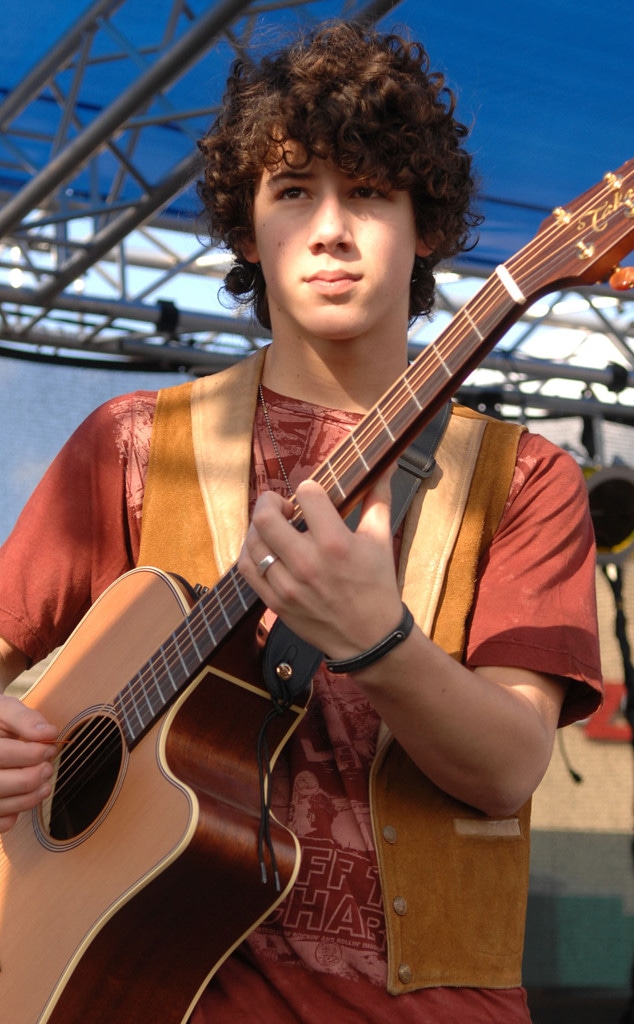 Larry Marano/Getty Images
Nick Jonas was just a teenager when the world started discussing his sex life, which the Jonas Brothers star now calls "very strange."
When the Jonas Brothers rose to fame, Nick, Joe Jonas and Kevin Jonas became known for wearing purity rings, sparking a conversation about abstinence and the trio's personal lives. In the years to follow, the Jonas Brothers steadily stopped wearing their rings, causing even more of a media frenzy. Now, Nick is reflecting on that period of his life in a candid new interview with his brothers for The Guardian.
The 26-year-old singer, who tied the knot with Priyanka Chopra in Dec. 2018, has shared that the purity rings shaped the way he views sex.
"The values behind the idea of understanding what sex is, and what it means, are incredibly important," Nick told The Guardian. "When I have children, I'll make sure they understand the importance of sex, and consent, and all the things that are important."
"What's discouraging about that chapter of our life is that at 13 or 14 my sex life was being discussed," Nick continued. "It was very tough to digest it in real time, trying to understand what it was going to mean to me, and what I wanted my choices to be, while having the media speaking about a 13-year-old's sex life. I don't know if it would fly in this day and age. Very strange."
Frazer Harrison/Getty Images
It was just last week that the Jonas Brothers were asked about their purity rings by fellow Disney alum (and Nick's ex-girlfriend) Miley Cyrus.
"Did it feel so good taking off your purity ring and did it feel so good taking off your purity ring—you know what I'm saying?" Miley asked the trio in a video message during their interview on Capital Breakfast with Roman Kemp.
"Um yeah?!" Joe, who previously revealed he lost his virginity at the age of 20, replied.
Rob Latour/Variety/Shutterstock
It was just last month that Joe wed his longtime love, Sophie Turner, in a surprise Las Vegas ceremony. The wedding came shortly after Sophie, Priyanka and Kevin's wife, Danielle Jonas, appeared in the Jonas Brothers' "Sucker" music video.
"Sophie was pretty adamant that she play the love interest in every music video we do from now on," Joe shared with The Guardian. "I told her I didn't think that was possible, but we'd give her the first one."
When asked about this chapter in the couple's lives, where Game of Thrones is just ending for Sophie and a new Jonas Brothers era is beginning, Joe said, "We've definitely spoken about that. It's difficult to say goodbye to one...But it's amazing timing that we could be starting our life together right now."
During the interview, the 29-year-old singer also reflected on the early days of his relationship with the actress.
"Early on, we were trying to be secretive about our relationship," Joe shared with the outlet, adding that it presented a problem because the couple likes to sit outside. So how do they solve the paparazzi situation? "Pulling faces at the paparazzi is sometimes the best way to handle the situation – and then I see myself on the top of Reddit. I love Reddit! I got so excited when I saw that. I went: 'We made it!' She wasn't as excited."
You can check out the Jonas Brothers' new documentary, Chasing Happiness, streaming now on Amazon Prime Video.