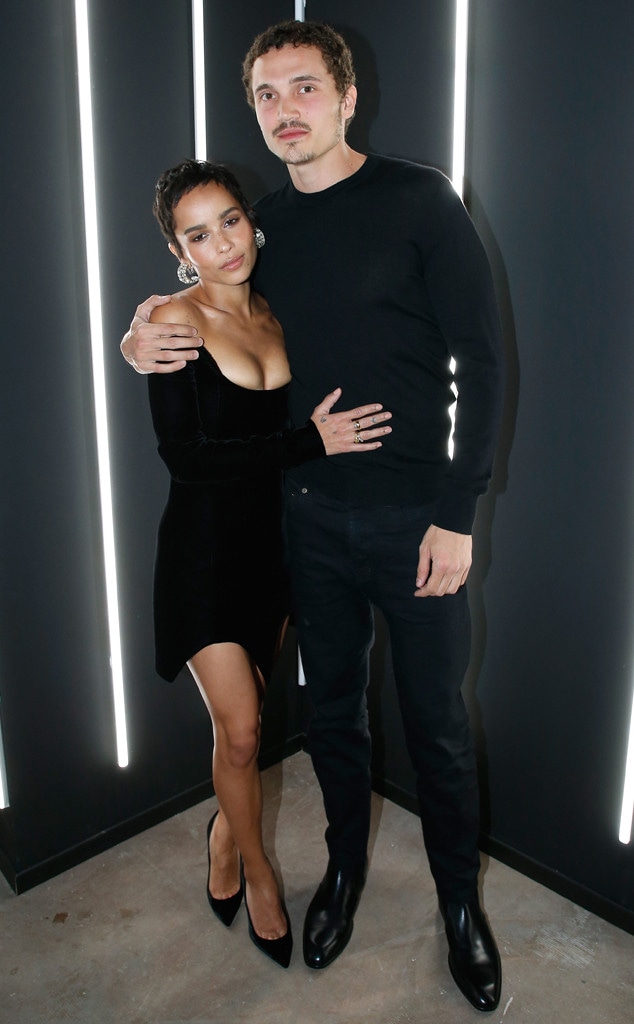 Bertrand Rindoff Petroff/Getty Imagesfor YSL Beaute
When Zoe Kravitz met her fiancé Karl Glusman, it wasn't exactly love at first sight.
The 30-year-old actress told the tale in the July 2019 issue of British Vogue.
Like many couples, Kravitz and Glusman met through a mutual friend. 
"I love that it wasn't on an app and that it wasn't on a movie set," she told the magazine. "My friend knew that I wanted to meet someone–not even to get serious, I think just to get laid, to be completely honest with you–and he brought Karl."
While the Big Little Lies star immediately felt a spark, she initially thought Glusman didn't feel the same way.
"I instantly felt something–then he turned around and started talking to the blonde girl next to him and I was like, 'Wait, what?,'" she recalled. "But he later told me that he was just nervous."
According to Rolling Stone, the two then made out at an after-party at her place and soon moved in together. Fast-forward a few years, and they're getting ready to tie the knot later this month.
Glusman proposed to his leading lady in their living room in February 2018.
"I was in sweatpants," Kravitz told Rolling Stone after keeping her engagement a secret for eight months. "I think I was a little drunk."
Her main man set the mood by lighting some candles and playing some music by Nina Simone. After giving her a squeeze, he got down on one knee and presented her with her dream ring.
"He nailed it," she told the publication at the time.
With a wedding and new season of her HBO hit on the way, it certainly is a busy time for Kravitz. The actress also said she'd like to grow her famous family but "not anytime soon."
To read her full interview, check out the new issue of British Vogue—on newsstands Friday, June 7.