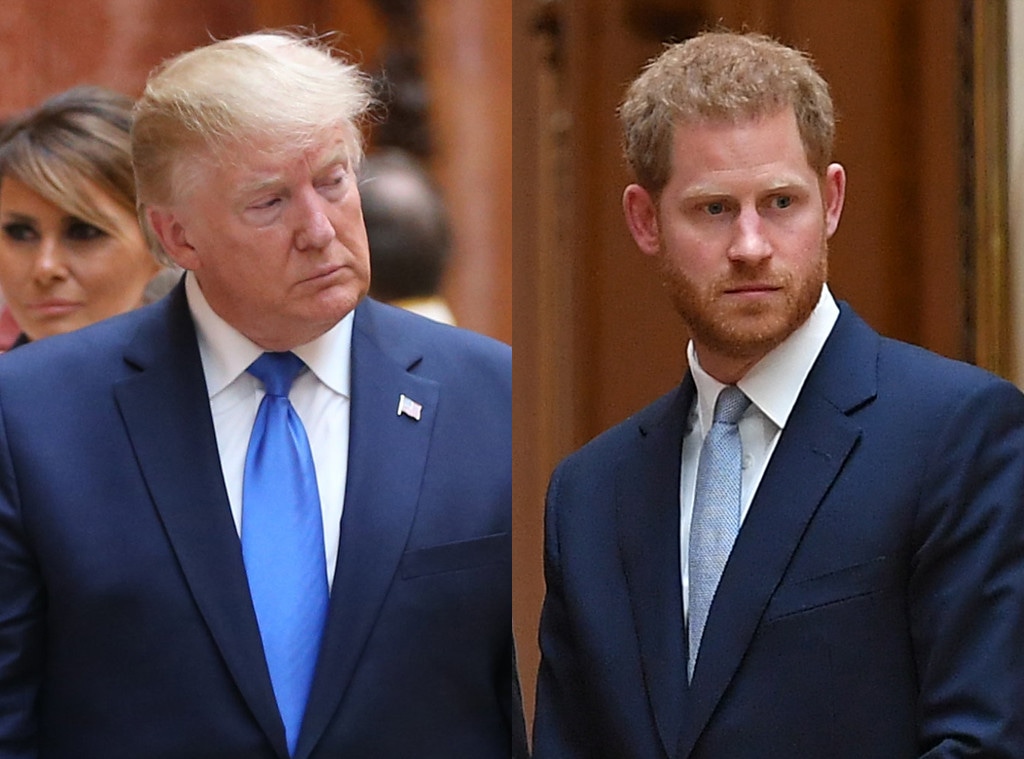 MANDEL NGAN/AFP/Getty Images/WPA Pool/Getty Images
President Donald Trump's state visit continues on in the U.K., following his headline-making comments about Meghan Markle.
After arriving in the London on Monday, President Trump and First Lady Melania Trump met with members of the royal family for an exhibit at Buckingham Palace. Footage shows the couple viewing items from the Royal Collection at the exhibit alongside Queen Elizabeth II, while Prince Harry chats with Ivanka Trump on the opposite end of the room. California-born Markle, who is on maternity leave after recently giving birth to baby Archie, was not in attendance.
It was just days ago that Trump sparked controversy over comments he made about Markle during a recorded interview with The Sun.
During the interview, which took place in the Oval Office ahead of the trip, Trump was told he wouldn't be meeting with Markle during his visit, which he didn't realize. Trump was then asked if he's "sorry not to see her" because Markle "wasn't so nice" about him during his presidential campaign.
"I didn't know that," Trump replied in the audio recording. "No, I hope she's OK. I did not know that."
Tolga Akmen - WPA Pool/Getty Images
The comments refer to Markle's 2016 chat on The Nightly Show with Larry Wilmore, during which Markle called Trump "divisive" and "misogynistic." It was also stated that Markle said she might move to Canada if Trump was elected, with The Sun interviewer noting that she instead moved to the U.K.
"A lot of people moving here [to the U.S.]," Trump replied. "So, what can I say? No, I didn't know that she was nasty."
Trump went on to say that he thinks it's "nice" to have an American princess.
"I think it's nice and I'm sure she'll do excellently," Trump continued. "She'll be very good, she'll very good. I hope she does."
In response to headlines stating that Trump had called Markle "nasty," he took to Twitter to post a denial.
"I never called Meghan Markle 'nasty.' Made up by the Fake News Media, and they got caught cold!" Trump wrote. "Will @CNN, @nytimes and others apologize? Doubt it!"