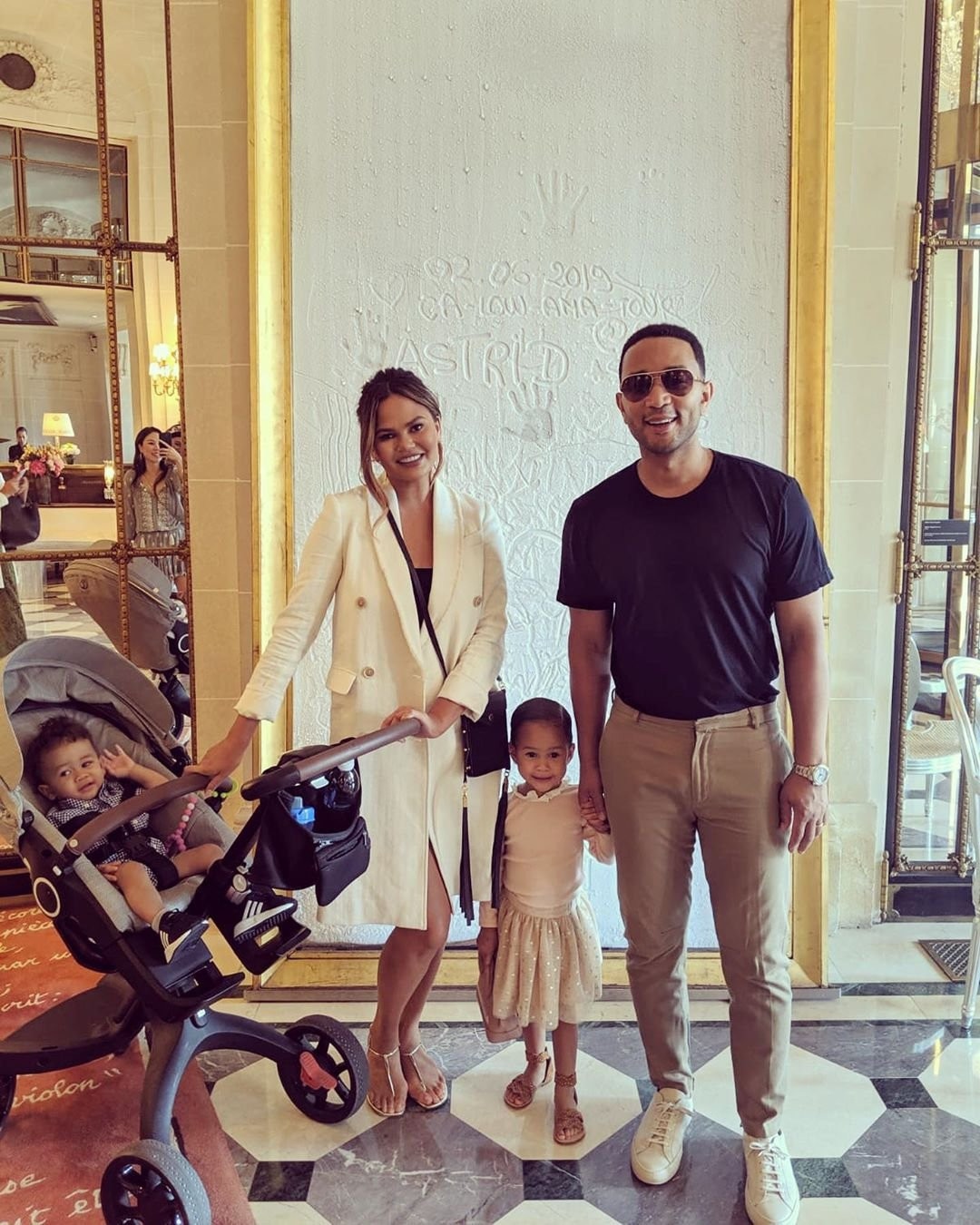 Instagram
It's hard to say no to this precious face.
Chrissy Teigen recently admitted her daughter Luna can be quite the "spitfire." But according to mom's latest Instagram posts, her three-year-old baby girl has already become an impressive negotiator too.
"I now call to order the meeting of the candy," Chrissy proclaimed in an adorable video posted this morning. "First off Luna, I would like you to speak. Tell me about why you deserve the candy?"
"I want the candy because I want it and I like it," Luna shared.
Okay, okay. But mama needs a real good reason for giving away even more sugar. "Are you going to be good?" Chrissy asked. "Are you going to not scream during your sleep?"
When Luna promised she would obey mom's wishes, it was onto the next step. How many pieces is she going to get?
We'd tell you what goes down, but maybe it's best to be blown away and watch the clip for yourself.
"I'm amazed," John Legend wrote in the comments section after witnessing the encounter. Ummm, mothers and fathers across the country are too—and maybe taking notes.
The sweet social media moment is more proof that Chrissy's next project is the perfect fit. Back in May, it was announced that the model will preside over a courtroom show appropriately titled Chrissy's Court on Quibi—a shortform video platform.
"When Cellino & Barnes broke up, I was devastated," Chrissy said in a statement at the time of the announcement. "I knew I had to take matters into my own hands. Here's one jury duty you won't want to miss."
Ultimately, Chrissy's favorite title is mom. With two kids running around the house, the supermodel says life is pretty darn sweet.
"Three is just such a dream," Chrissy told E! News at the 2019 City Harvest Gala in New York. "It's so funny. They have so much attitude. Miles is really trying to catch up to her because he just sees how much fun she's having. He wants to mobilize, he's ready, so things are happening for him quickly too, but Luna is just like, such a funny spitfire."
She added, "I just love doing, like, watching a movie with her, hearing the words she has to say, the weird sentences that come out of her mouth. We're like, 'Where did you get that?' It's so much fun. It's a surprise every day."