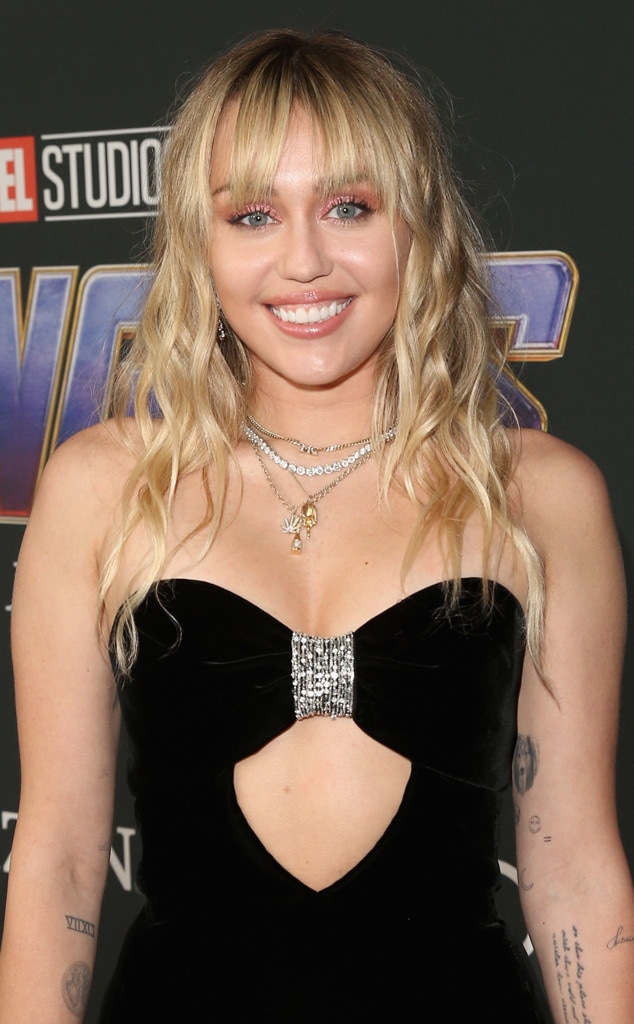 Jesse Grant/Getty Images for Disney
You can call Miley Cyrus any time. 
In honor of her first of three new extended plays, She Is Coming, the songstress is encouraging her fans to pick up the phone. "Call me. I dare you," the 26-year-old star wrote to social media followers on Sunday. "1-833-SHE-ISMC."
So, what does Miley have up her sleeve? While you don't actually get to chat with the music star, if you're 18 or older and dial (833) 743-4762, you'll hear one of a variety of taped cat-themed messages, other racy musings and even a few nods to her fellow famous pal, Ariana Grande. 
In the background of some of the messages, fans can hear snippets of her newly released tracks. 
Cyrus' new music dropped on Friday, sending fans into the weekend with some "cattitude." And, like the EP's title, there is more music coming as this release is part of a trilogy to come out through the end of the year. The three EPs will combine to form her seventh studio album, She Is Miley Cyrus.
In keeping with the mature promotion for this latest album cycle, the songstress is even selling She Is Coming-themed condoms on her website. As for her hotline, you've been warned—it's NSFW.