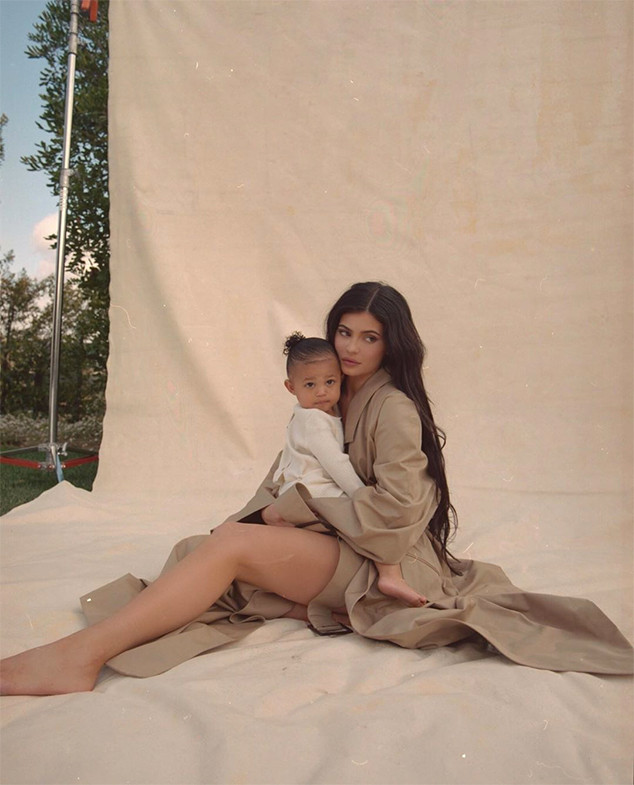 Instagram / Kylie Jenner
Kylie Jenner and Travis Scotts little girl Stormi Webster had a bit of a health scare on Sunday.
The Kylie Cosmetics owner posted a photo of Stormi sleeping and revealed that she "spent the day in the hospital with my baby."
Kylie write, "She had an allergic reaction but is 100% okay now and we are home. Nothing else matters when these things happen."
Her note continued, "God bless all the moms with sick babies. I'm sending so much love and positive energy your way."
Kylie didn't specify what caused Stormi's allergic reaction, but a source told E! News it was "food-related."
Added the insider, "Stormi had an allergic reaction and it caused a big scare... They took her to the ER and after several hours she was sent home. The good news is she is completely fine and acting normal. Kylie was told to keep an eye on her but she's her usual happy self and feeling fine. Other than being tired everything is back to normal. Kylie is so relieved. It was very scary to have to rush her baby to the hospital. Luckily she ended up being OK and they can put this behind them."