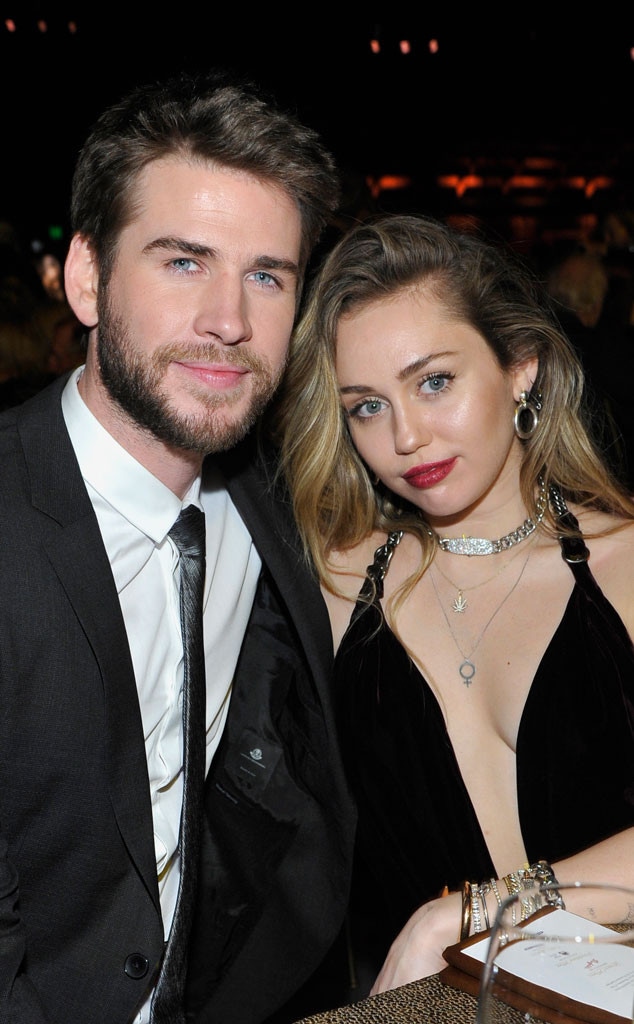 John Sciulli/Getty Images for G'Day USA
"#Husbandgoals" is absolutely correct.
Liam Hemsworth praised his wife Miley Cyrus on Friday night, the same day that she released her new six track EP, She Is Coming. Hemsworth posted a few artsy photos on Instagram that he took in Barcelona in Cyrus' dressing room.
In one picture, the 26-year-old wears large black sunglasses with a bright light shining behind her. The whole picture makes Cyrus look all the more ethereal. The Australian actor also took the photo from a lower vantage point because the picture is angled upwards. 
"Girls got talent. She might just make it...WOW to the awesome dude (me) for taking such an incredible photo. #husbandgoals ;)," he wrote on the social media platform.
The 29-year-old bragged about his photography skills in yet another photo of his wife that he posted on Instagram.
In the second picture, Cyrus looks straight at the camera with her mouth slightly open and her tongue sticking out a bit. He once again played with light in the picture as one of the bulbs made it look like a spotlight was shining right on the star. That wouldn't be that far from the truth!
He wrote, "I'd say there's a 48% chance I'm actually the BEST photographer ever."
Cyrus of course sings about her loving husband in one of her new songs, "The Most."  She croons at one point in the track, "Oh, and even in my darkest days, even in my lowest place/You love me the most," Cyrus sings. "And even when I can't stay, even when I run away/You love me the most."
Hemsworth has tried his hand at singing ("Party in the U.S.A." to be exact) in a more casual setting, but it seems like he'll let Cyrus stay at center stage when it comes to musical careers.
Cyrus and Hemsworth have always been vocal about their love and support for one another. Whether it's the 2019 Met Gala or on social media, the newlyweds never cease to be one of the best and most amusing couples around.
In February, for instance, the "Nothing Breaks Like A Heart" singer walked the red carpet at the Isn't It Romantic premiere sans Hemsworth because he was at home recovering from kidney stones. It's also why he didn't make it to the 2019 Grammys the night before the film premiere.
She wrote on Instagram on Feb. 11, "It's hard for entertainers to put themselves before the project but this time it was crucial .... I am proud to represent him and his incredible work. So happy to see him shining in this comedy! He is the funniest person I know , and the world now gets to see the Liam I wake up to every day.... luckiest."
Cyrus and Hemsworth tied the knot right around Christmas at their home in Tennessee in a small ceremony surrounded by their family. She wore a gorgeous Vivienne Westwood dress while The Hunger Games star wore a black suit with white sneakers.
On Valentine's Day, Cyrus shared never-before-seen photos from the ceremony. She captioned one, "My Valentine every single day."