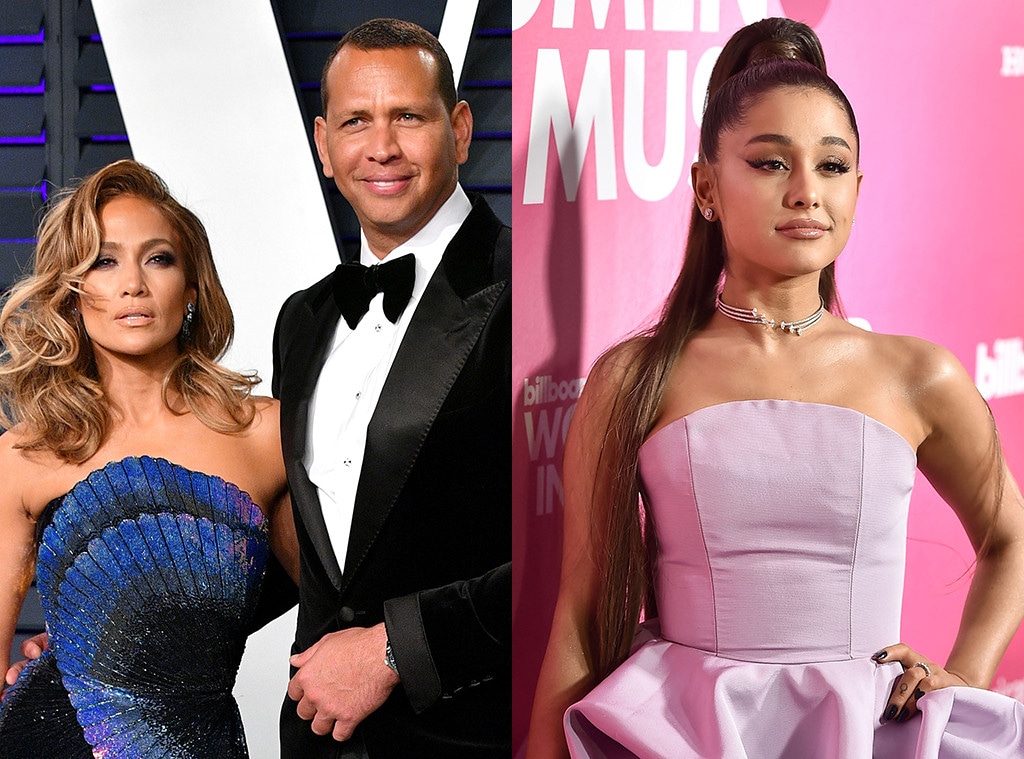 Getty Images
Ariana Grande had more than a few famous faces in the crowd at her concert in Miami on Friday night.
Jennifer Lopez and her fiancé Alex Rodriguez took their respective daughters Natasha, Ella and Emme to see the "7 Rings" artist at AmericanAirlines Arena and looked like they had the absolute time of their lives.
A-Rod posted about the concert on his Instagram Story and shared videos of J.Lo and the girls dancing as well as Grande meeting all the women.
He captioned one video, "On fire a @arianagrande concert." It looked as if the family was standing behind a sound booth while also enthusiastically dancing along to the music.
In another video, the former Yankees star shows his 14-year-old singing along to Grande and wrote, "Natasha on fire here!!"
He added at the bottom of that video, "20,000 teenagers + Jen and I in building."
Grande met and hugged J.Lo and the gals after the concert, which A-Rod was very happy about.
"Thank you @arianagrande for the most incredible show & for being so kind to the kids!!" he wrote. 
The family then went to get ice cream after the show.
It's been a concert-filled few days for the family. On Wednesday, the engaged couple and J.Lo's ex-husband Marc Anthony (and father to Emme and her twin Max) all gathered at Max's school recital where he performed a solo during the song "You're Still The One."
The 43-year-old let the professional singers do the singing and joked in his Instagram caption, "Those who can, do. Those who can't, sit between two people that can and stay quiet! #imnotasinger."
J.Lo kicks off a tour of her own in less than a week on June 7 in Los Angeles.
Grande just made her return to the stage after a brief hiatus due to an "unfortunate allergic reaction to tomatoes" last week.
On Tuesday, Grande "woke up incredibly sick" and she said she "ran to my doctor here and have been told to postpone these shows tonight and tomorrow."
One day later, she provided an update to her fans about her health situation. "Update: we discovered.....that.....I had an unfortunate allergic reaction to tomatoes and my throat pretty much closed. Still feels like I'm swallowing a cactus but slowly making progress!" she wrote on Instagram. "Thank u all for your love and understanding. can't wait to get back to performing and to make it up to Tampa and Orlando in November. P.S. There is NOTHING MORE UNFAIR THAN AN ITALIAN WOMAN DEVELOPING AN ALLERGY TO TOMATOES IN HER MID TWENTIES......."
We're glad you're feeling better, Ari!