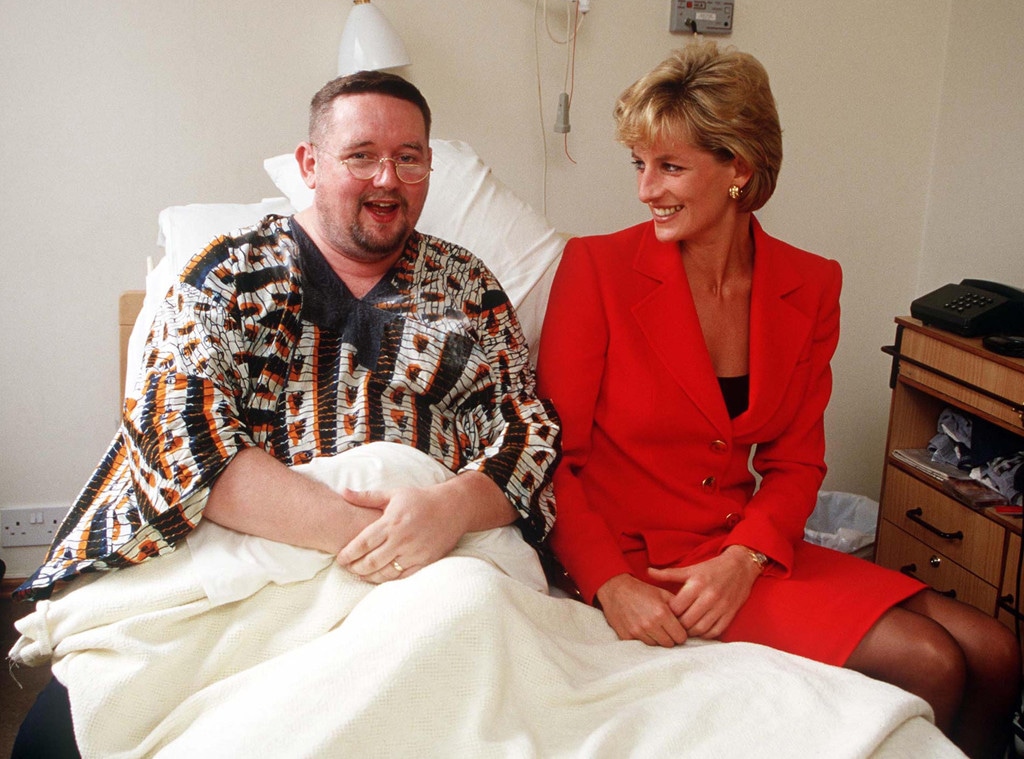 Jayne Fincher/Getty Images
Meghan Markle and Prince Harry are remembering his late mother Princess Diana as they celebrate LGBT Pride Month.
The Duke and Duchess of Sussex posted on their Instagram page on Friday night a collage of photos to promote accounts for charities and initiatives such as Human Rights Campaign, PFLAG, the Trevor Project and the It Gets Better Project.
The collage includes a pic of Diana sitting on a bed next to a patient at a London medical facility for people affected by HIV and AIDS in 1996. The Princess of Wales, who was known for her charity work to raise awareness and stop stigmas about patients and the disease, died in a car crash less than a year later.
Last month, Harry and Meghan purged their Instagram account's list of users they followed, even unfollowing their own royal family members, and replaced everyone with a select number of charities and other groups to promote Mental Health Awareness Month. They have done the same with Pride Month.
Watch:
6 Ways Meghan Markle Has Honored Princess Diana
"Continuing with our tradition to rotate the accounts we follow based on causes and social issues that matter to us: For the month of June we 'proudly' shine a light on PRIDE," the post states. "This month we pay tribute to the accounts supporting the LGBTQ+ community - those young and old, their families and friends, accounts that reflect on the past and are hopeful for a deservedly more inclusive future. We stand with you and support you. Because it's very simple: love is love."
Chris Jackson/Getty Images, Anwar Hussein/WireImage