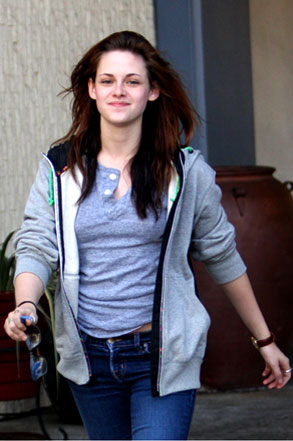 Flynet
Well, we know that girls are in love with Kristen Stewart, but apparently she doesn't have any self-confidence issues, either. Such shocking info about the woman who's so obviously bagged Robert Pattison in some capacity (or two).
Adventureland, this totally cute and angst-filled (which K does so well) comedy, focuses on Stewart and Jesse Eisenberg's effed-up romance. Jesse, the new Michael Cera btw, plays an awkward virgin, whereas K is more of the dark, know-it-all gal. So are they both like that in real life?
"Not at all," chimed J. "She's the awkward one," when it comes to love, he joked about his costar. But what does Kristen have to say?