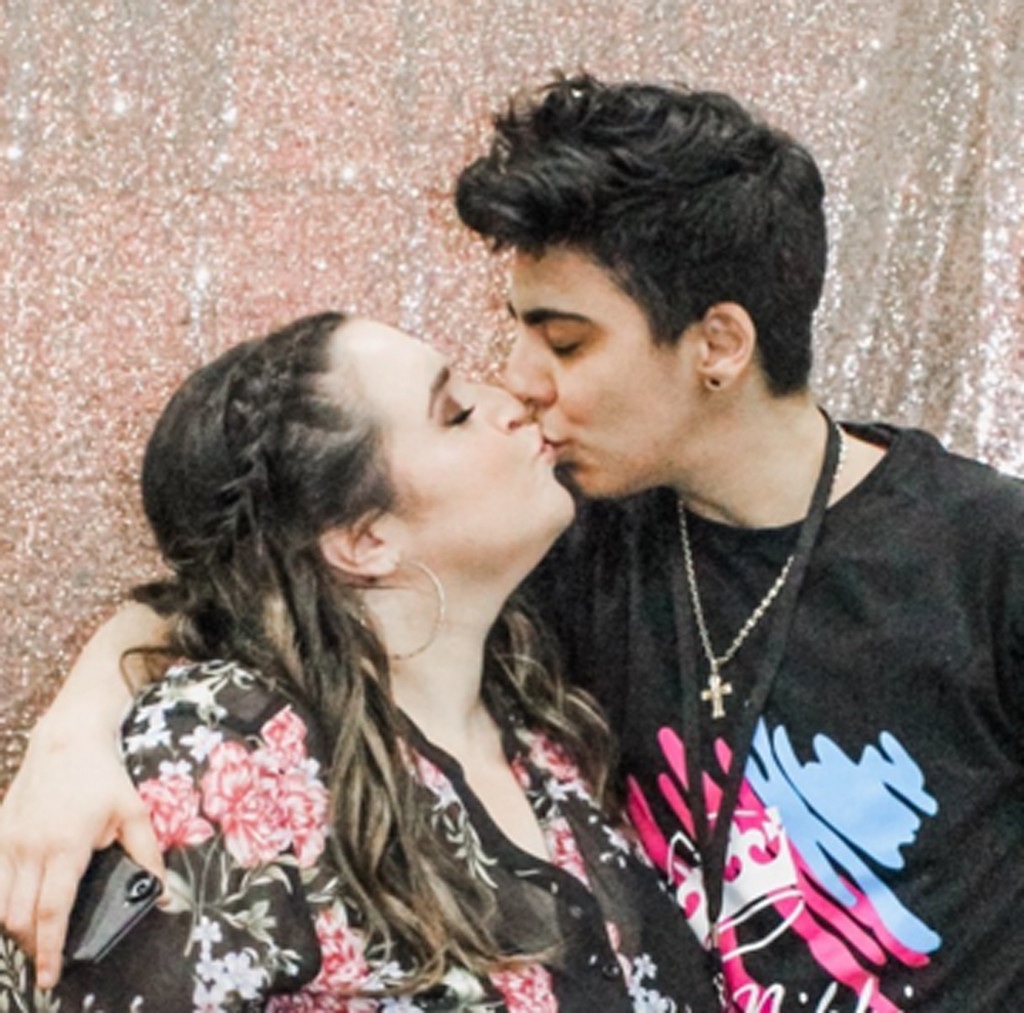 Instagram
Nikki Blonsky is probably singing "I Can Hear the Bells" after revealing the special person in her life.
Known for Hairspray and Queen Sized, the 30-year-old actress recently debuted her boo thang, Dani. "I am the happiest I've ever been in my current relationship," Blonsky tells E! News. "[I] am excited for the future, both personally and professionally."
While the SAG-nominated star didn't share too many details about her new relationship, she low-key revealed her partner on social media. The pair attended RuPaul's DragCon in Los Angeles over the weekend, and appeared to have a ball.
At the convention, Nikki not only set up a booth, but she performed an iconic Hairspray song at the fierce and fabulous event. She sang "Good Morning Baltimore" but cleverly changed the lyric "Baltimore" to "DragCon." Of her time there, she shared several Instagram snaps of her experience with fans, drag icons and more.
"Day 3 at DragCon was the best one yet," the 30-year-old singer captioned her post, alongside a series of images where she posed with her S.O.
"Bittersweet that it's over but thank you to all the people who stopped by my booth for a pic, autograph, T-shirt, bracelet and so many hugs and smiles," she wrote. "So thankful for all the love, support, and good energy."
Moreover, Dani shared a sweet snap of them locking lips. "I love you @nikkiblonksy," they wrote on Instagram, which is currently private. The caption also included a sparkle heart emoji and the hashtags: #mygirl and #teamnikki. (Blonsky's partner identifies as non-binary and uses the pronouns they/them.)
In since-deleted Instagram posts, it appears Dani met the Hairspray actress for the first time in November during a photo meet-and-greet. However, it's unclear when they began dating.
While the two have yet to make their red carpet debut, Nikki is slated to attend several upcoming events.
Next on her schedule? The 30-year-old singer will perform the National Anthem at The Dodgers stadium on Friday, May 31. That night marks a special one, as the pro-baseball team is hosting its seventh annual LGBT Night.