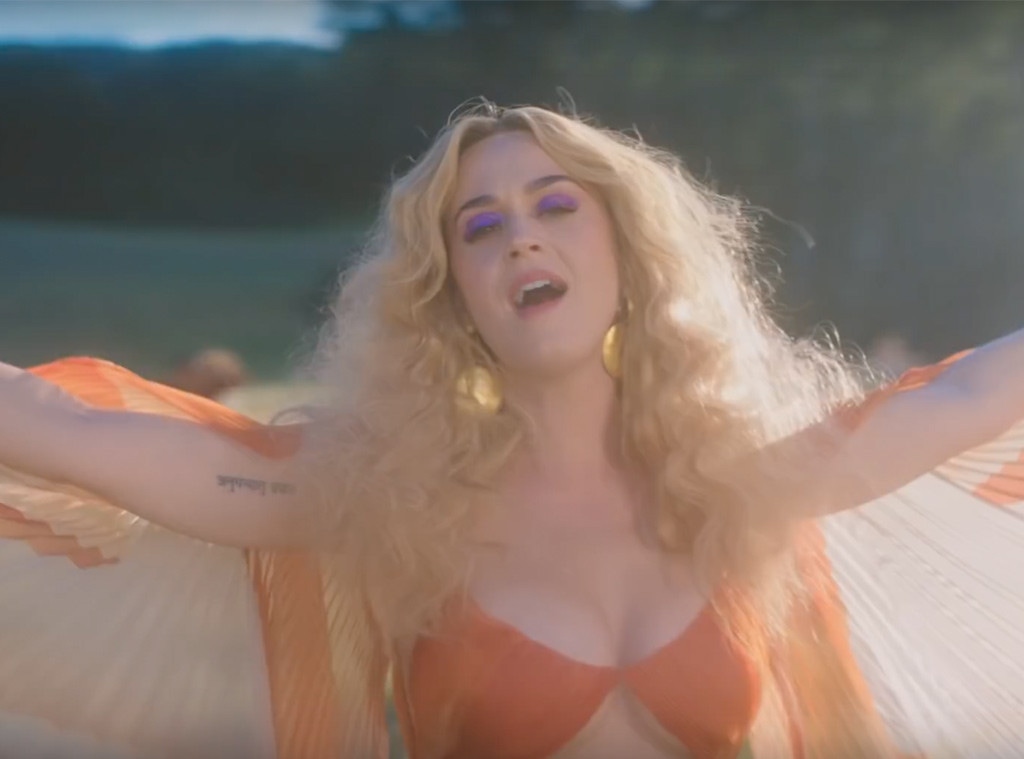 YouTube
Katy Perry is giving the people what they want. 
The singer is back and better than ever with her new single, "Never Really Over," nearly two years after the release of her album Witness. Gone is the edgy persona that she birthed during her Witness era and in it's place is a floral, hippie-esque Katy with flowing red hair. 
Like the song, Katy's new look and overall vibe truly speaks volumes to the growth she's experienced since the widely-panned release of Witness. Last year, she revealed that she suffered "situational depression" because the " public didn't react in the way I had expected to."
Now, the 34-year-old is singing about self-love and positivity. At the Katy Perry x YouTube event Perry told the audience, "It's really just a song about the choices we have in life; to take steps forward or backwards. And how your mind is extremely powerful and how if you don't take those steps forward, as hard as they may be, you can take a step backwards into a loop that you don't love, so it's kind of about that."
This theme is carried into one of the symbols that she features in her music video: a blue and black yin and yang with a flower accent. "It's the acceptance of light and darkness and living with that symmetry," Perry explained. "You can't ever get rid of the dark but you can accept that maybe it was a lesson to get to the light."
The song is also about the lasting impact relationships can have on people's lives.
"All of our relationships—from first love, through failed love, to great love—all become a part of you, so that none are ever really over," she explained in a statement via a press release. "And once you accept both the dark and the light, you may find that the darkness brought you to the light."
In the music video, the star gave some serious nods to the '60s and '70s.  
"I would say that (in) this video, things that I'm touching on are kind of (out of) a time like the age of Aquarius, new age, esoteric, California, healing, hippie, medicinal — all of those key words!" she said to the crowd, per Variety.
While the star is ready to begin a new chapter in her life, this isn't exactly her KP6 era. She joked at the event that even KP5 "has yet to be realized" even though this is her sixth studio album.
However, with her recent engagement to Orlando Bloom and her new retro look, it seems like it's safe to say that Katy is a new woman. 
- Reporting by Alli Rosenbloom