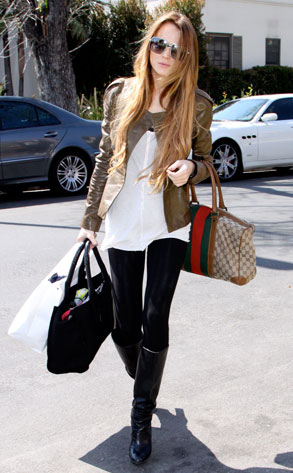 X17online.com
Lindsay Lohan can breathe a little easier now.
After the star's attorney, Shawn Chapman Holley, arrived at a Beverly Hills courthouse early this morning for a meeting with Superior Court Judge Marsha Revel, they emerged around 8:55 a.m. and announced that Friday's $50,000 warrant relating to her May 2007 DUI arrest was wiped clear.
"This was really much ado about nothing," Holley told reporters. "As I indicated over the weekend, there was just a misunderstanding. Ms. Lohan has been in compliance [with the terms of her probation] and she continues to be in compliance."
"Ms. Lohan has been complying with certain aspects of the program that the program was unaware of," Revel told reporters. She also wished to clarify that the actress had not had any "dirty tests," and that was not the cause of the warrant.