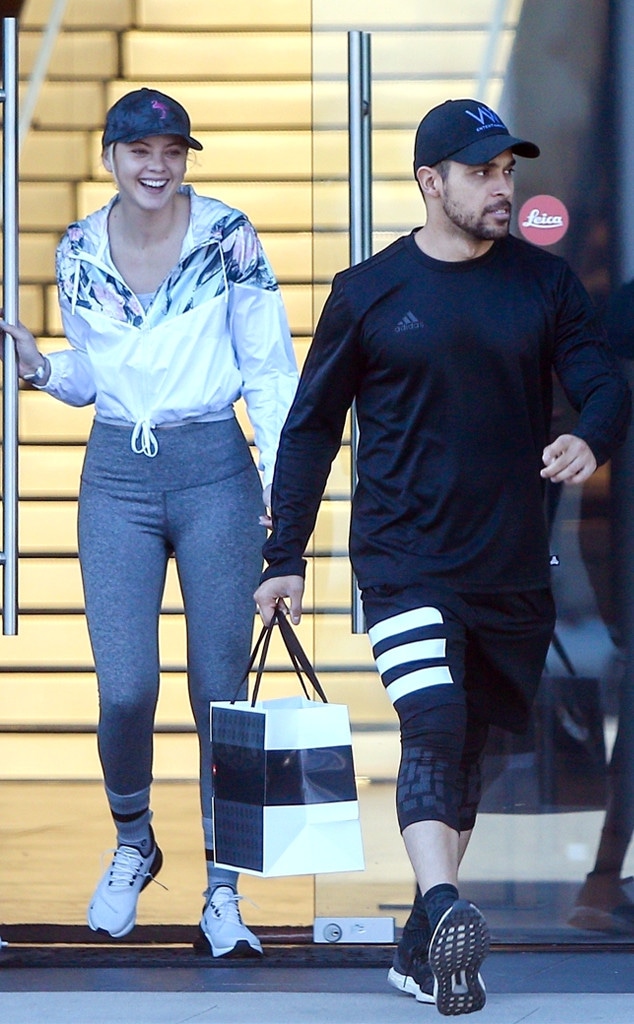 BACKGRID
New couple alert?
Wilmer Valderrama has been spending time with Amanda Pacheco in recent weeks. The 39-year-old NCIS actor and the 28-year-old model have been spotted out and about in Los Angeles together, grabbing meals and enjoying shopping trips. While the duo has yet to comment publicly on their relationship status, these recent sightings have fueled romance rumors. 
"Wilmer always opens the door for Amanda and pays the bill," a source tells E! News. "He definitely wants to make sure she feels taken care of. Even if they are just doing simple things, they have a lot of fun and are always smiling."
As speculation surrounding their relationship continues, let's get to know model Amanda!
1. She's a Divemaster: In addition to being a model, Amanda is also a divemaster who has traveled the world in search of underwater adventure. She even calls herself an "adventure addict" on her diving Instagram. 
2. San Diego Holds a Special Place in Her Heart: Back in 2017, Amanda shared a photo of herself in San Diego, Calif., wearing a bracelet with the coordinates of the city on her wrist. "It's where my mom and dad fell in love and it's the city I was born in, but more specifically it leads to the exact place my mom and I shared a truly amazing day together," Amanda wrote of her late mom, Tracy. "We picnicked on the beach, ate a delicious lunch, drank some cervesas and met up with her best friend and we laughed a lot! Oh and of course we watched the sunset. To me, I could not have asked for a better day."
She went on to share, "A few years later my entire family and I gathered at this same spot after my mom passed away and shared a moment in her memory, It's my favorite place to 'just breathe' as my mom would always tell me, and to let go of the sadness of not having my mom and remembering how lucky I am that she lived, loved, and laughed-a lot."
3. She's Helped to Raise Awareness for Ovarian Cancer: In honor of her late mom, Amanda and her family ran a 5K to raise awareness for ovarian cancer.
4. She's a Baseball Fan: Amanda has posted several times on social media about attending San Francisco Giants baseball games.
5. Dessert Makes Her Smile: She has a sweet tooth, just like us! She captioned the cute post above, "Because nothing else puts a smile on my face like the D word #DESSERT#DUH."