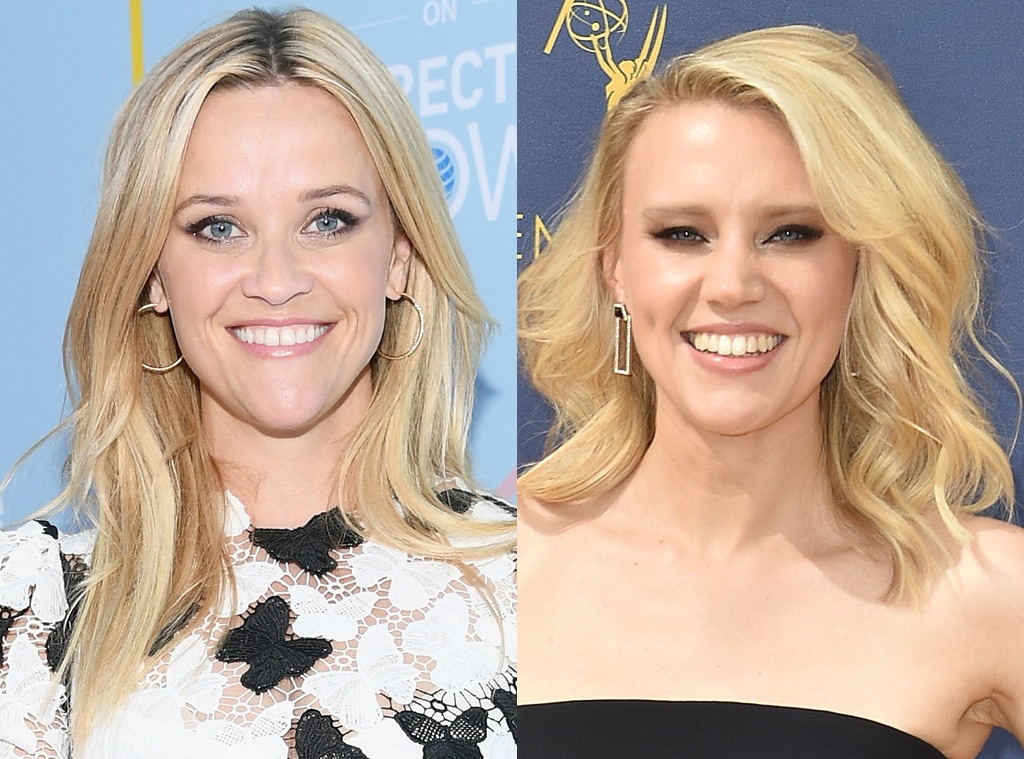 Emma McIntyre/Getty Images for AT&T, David Crotty/Patrick McMullan via Getty Images
Reese Witherspoon or Kate McKinnon?
In celebration of the upcoming premiere of Big Little Lies season two, star and executive producer "Reese Witherspoon" joins Billy Eichner on the streets of New York to share behind-the-scenes secrets about the show. But, don't let that gorgeous blonde and her lemon dress fool you, because it's actually Saturday Night Live star McKinnon! On the latest Billy on the Street episode, posted to YouTube on Wednesday, McKinnon does a spot-on Witherspoon impression as she greets people in NYC.
"It's one of the biggest days we've ever had on Billy on the Street because joining us for the first time is one of my favorite actresses and yours, from Legally Blonde to Big Little Lies, to one of my personal favorites, Election, please welcome to Billy on the Street for the first time, Academy Award winner Reese Witherspoon," Eichner says in the introduction.
"Thank you so much for having me! This is really exciting," McKinnon says, channeling her best Witherspoon.
So, what's the verdict? Many people truly believed McKinnon was Witherspoon, with one woman even asking "Reese" the meaning of life.
"It is tough to tell in this heat y'all," the Emmy winner replied. "I think be yourself, just love who you love."
Take a look at the hilarious video above to see if any New Yorkers discover they're actually meeting Kate McKinnon!