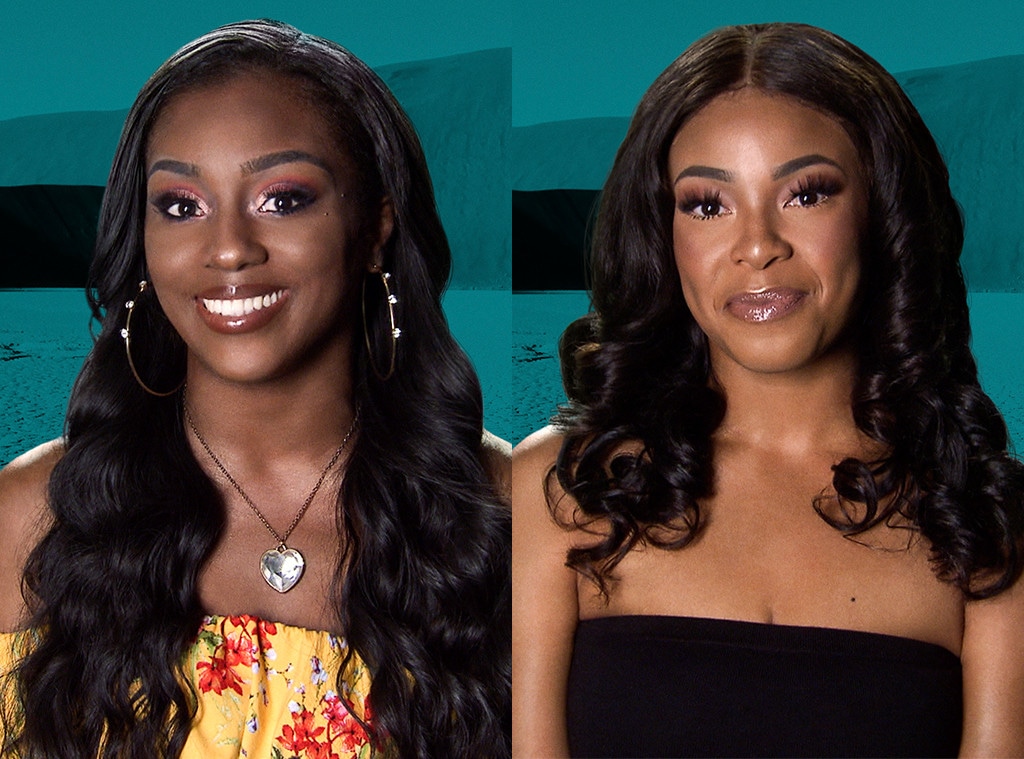 MTV
If you thought all the drama on The Challenge: War of the Worlds happened in the field, think again.
E! News has your exclusive sneak peek at the big The Challenge: War of the Worlds reunion hosted by Mike "The Miz" Mizanin, and Kam Williams from Are You the One? And Da'Vonne Rogers from Big Brother aired their dirty social media laundry. Why the unfollows?
"I don't know, I just felt like there were things being said, YouTube videos being made," Kam said.
The YouTube videos Kam is referring to are Da'Vonne's episodic recap posts. When her first impressions video went up, Da'Vonne left out Theo Campbell of Love Island fame. But her real first impression? "Oh, damn. He fine. You know what I'm saying?" Da'Vonne said.
So, did Kam break girl code? This is where they want to set the record straight. There's no boy drama here.
"With Da'Vonne and I, it's not boy drama. I think initially, in the very beginning of the game, when she asked me, she was like, 'Hey, there's a guy here that we both kind of think is cute. Do you want him?' I don't ever come to this game for a guy, so at the time I was just like, 'Girl, I'm not even here to focus on that.'" But Kam and Theo did get close.
So, why did this friendship crumble? Was it because of Theo after all? Da'Vonne has paperwork to back up her story…
Click play on the video above.
The Challenge: War of the Worlds reunion airs Wednesday, May 29 at 9 p.m. on MTV.