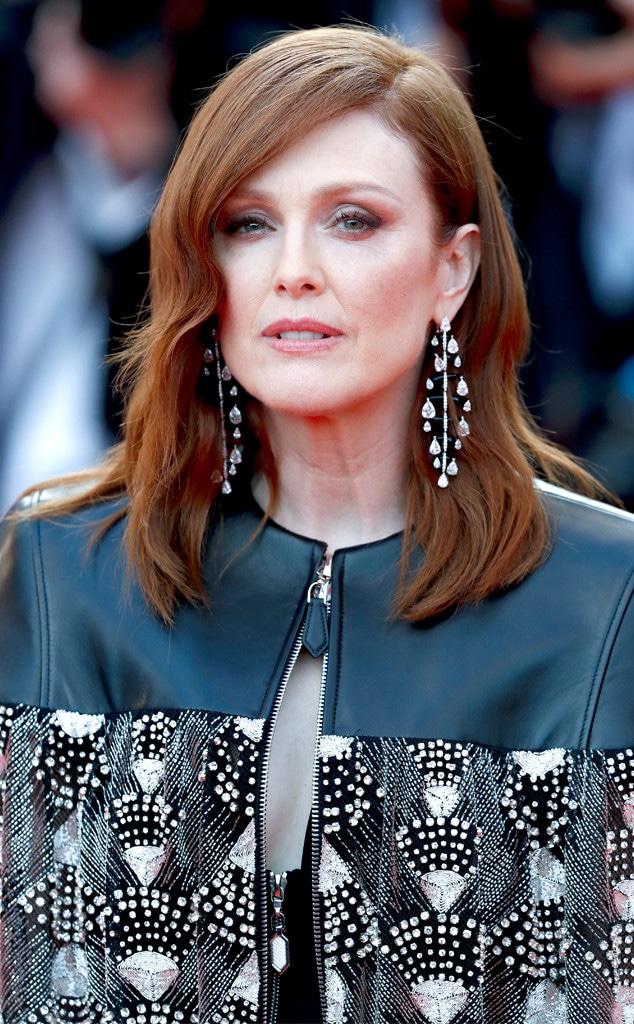 John Phillips/Getty Images
Five Oscar nominations and one win still doesn't secure you equal pay—just ask Julianne Moore. 
In a new interview with The Telegraph, the actress with a career spanning more than three decades was asked if she gets equal pay. 
"Oh, no! Definitely not," she told the newspaper laughing. According to Moore, while she tends to get equal pay in independent films because the actors earn a share of the profits instead of an upfront payment, "in terms of other films, obviously it's hierarchical."
She continued to The Telegraph, "So if there are people who have bigger parts and are bigger stars, they'll be paid more. But I think the question everyone is asking is, well, even if it is hierarchical, and you have actors of equal stature and equal parts, then they should be paid the same. But obviously it's very challenging."
It's a question that has been in the spotlight in recent years with more and more actresses speaking up about pay disparity in Hollywood, including Jennifer Lawrence with her 2015 Lenny Letter essay titled, "Why Do I Make Less Than My Male Co-Stars?"
Patricia Arquette used her 2015 Oscar acceptance speech to champion for wage equality, telling the A-list audience and viewers around the world, "To every woman who gave birth, to every taxpayer and citizen of this nation, we have fought for everybody else's equal rights...It is our time to have wage equality once and for all and equal rights for women in the United States of America!"
Eddy Chen/ABC via Getty Images
Still, more than four years later, the issue wages on. In January 2018, it was reported Mark Wahlberg was paid $1.5 million for reshoots of All The Money in the World while his co-star Michelle Williams, who was nominated for a Golden Globe for the performance, was paid upwards of $1,000 because her contract included reshoots while Wahlberg's did not. 
The severe difference spurred public outrage, particularly as the Time's Up movement gained traction, and Wahlberg took action. "Over the last few days my reshoot fee for All the Money in the World has become an important topic of conversation," the actor said in a statement obtained by E! News. "I 100% support the fight for fair pay and I'm donating the $1.5M to the Time's Up Legal Defense Fund in Michelle Williams' name." 
Mens' role in the fight was highlighted by Emma Stone, who revealed in 2017 that her co-stars have taken pay cuts for her. "In my career so far, I've needed my male co-stars to take a pay cut so that I may have parity with them. And that's something they do for me because they feel it's what's right and fair," the Oscar winner told Out. "That's something that's also not discussed, necessarily—that our getting equal pay is going to require people to selflessly say, 'That's what's fair.' If my male co-star, who has a higher quote than me but believes we are equal, takes a pay cut so that I can match him, that changes my quote in the future and changes my life."
Still, there is much work to be done. While Scarlett Johansson was named the world's highest-paid actress of 2018 by Forbes by raking in an estimated $40.5 million, she was outranked by the sixth highest-earning actor of 2018, Will Smith, at an estimated $42 million.