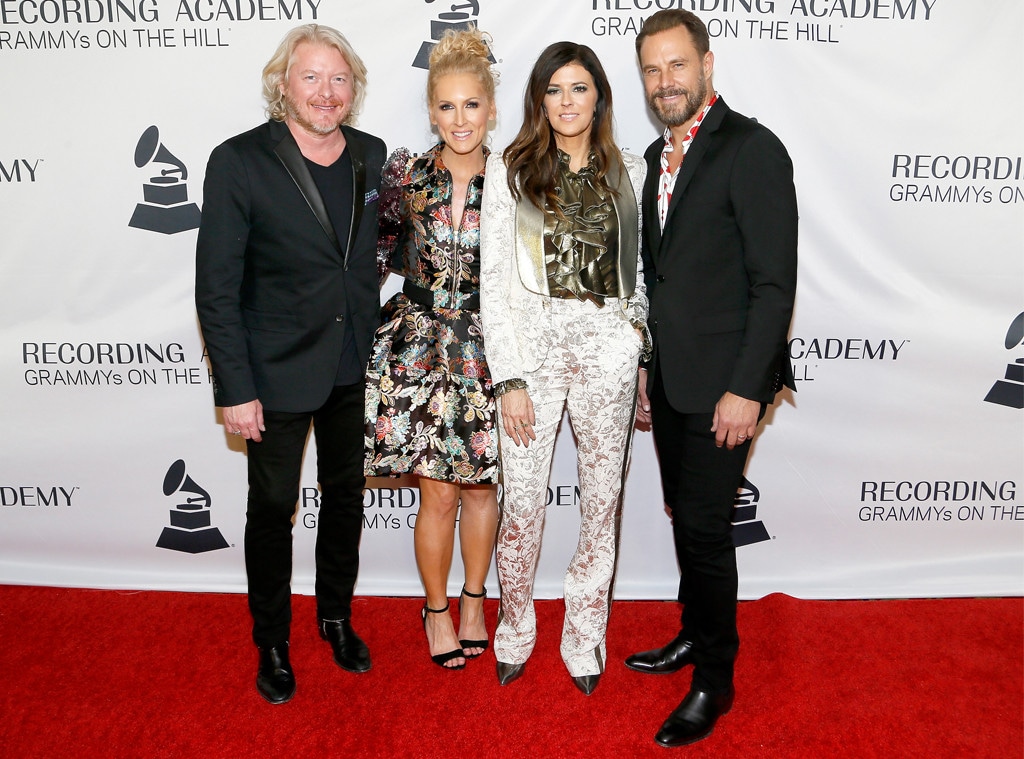 Paul Morigi/WireImage for The Recording Academy
When it comes to the red carpet, Little Big Town always goes big!
As excitement continues to build for tomorrow night's 2019 CMT Music Awards, fashion lovers will have their eyes peeled to see what country music's biggest stars will be wearing at Nashville's Bridgestone Arena.
When it comes to Little Big Town—who are serving as hosts and performers for the live telecast—pop culture fans can expect a whole lot of looks.
"Oh you can fully expect multiple outfit changes! That's one of the best parts of being asked to come back and host. In that setup, it gives us a lot of creative freedom to try some things that we maybe couldn't for a red carpet," Karen Fairchild shared with E! News exclusively. "I remember last year, I got to wear this incredible Gucci pajama-inspired silk top and pant set and a vintage Loris Azzaro leopard dress that was my favorite of the night. Between the red carpet, performances and hosting, we will be changing left and right!"
According to the fashion lover, fans can prepare for "incredible" custom pieces. And just like previous award shows, Karen, Jimi Westbrook, Philip Sweet and Kimberly Schlapman will work together for a cohesive look.
"We've been a band for 20 years so it's pretty easy for the four of us to meld together in a way that makes sense," Karen explained. "Our stylist, Karla Welch has been with us for over 10 years so she knows the four of us to a tee and pulls items that work together, but are also very unique to each of us."
Before showtime, we decided to compile just some of Little Big Town's fantastic red carpet looks in our gallery below.
The 2019 CMT Music Awards air Wednesday night at 8 p.m. only on CMT.