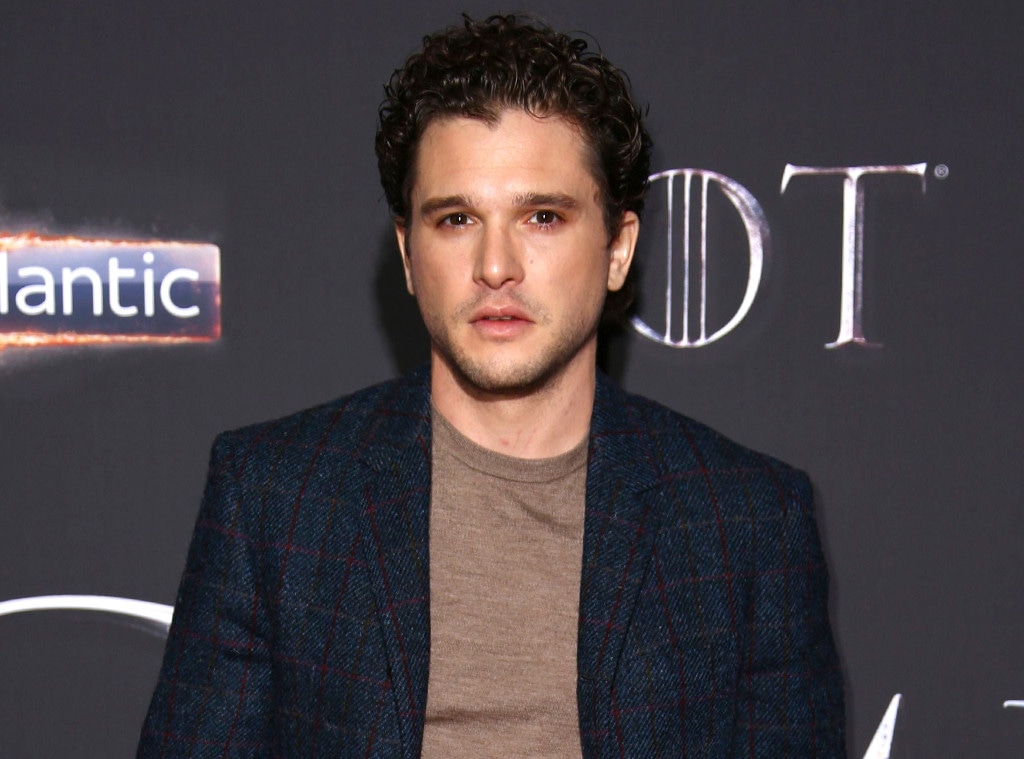 Joel C Ryan/Invision/AP/Shutterstock
Kit Harington is putting his health first. The 32-year-old Game of Thrones star has checked into a wellness retreat.
"Kit has decided to utilize this break in his schedule as an opportunity to spend some time at a wellness retreat to work on some personal issues," his rep tells E! News in a statement.
Harington has reportedly been at the Connecticut retreat for about a month, arriving ahead of the HBO show's series finale. Harington, who has not been spotted out and about since mid-April, was last photographed in public at the GoT season eight premiere in Belfast, Northern Ireland.
Days earlier, the actor was spotted in New York City, where he hosted Saturday Night Live. Harington's wife, former GoT co-star Rose Leslie, even made an appearance in his SNL opening monologue.
Of Harington's retreat stay, an alleged friend tells Page Six, "The end of GoT really hit Kit hard...he realized 'this is it—this is the end,' it was something they had all worked so hard on for so many years. He had a moment of, what next?"
The source continues, "His wife Rose is being extremely supportive. Everyone close to him really wanted him to get some rest. Right now, he just needs peace and quiet."
Watch:
Kit Harington Has a "Game of Thrones" Finale Rebuttal
The outlet also reports that, at the retreat, Harington is "undergoing psychological coaching, practicing mindful meditation and cognitive behavioral therapy to combat stress and deal with negative emotions."
On Sunday, May 19, the same day as the GoT series finale, Harington was spotted at RJ Julia Booksellers, a local bookstore in Connecticut. 
Andrew H. Walker/Variety/REX/Shutterstock
"He was just shopping around and got a couple of books," an eyewitness tells E! News. "He mostly kept to himself but talked to a few of the staffers who were fans of the show. He asked them if they were going to watch the finale later that night. He told them he was in town for a 'short holiday' but didn't elaborate."
The eyewitness adds that Harington "seemed relaxed, just like a normal guy but was very friendly and nice."
Earlier this year, the Emmy nominee opened up about the end of the hit series.
"It's like when you finish a book, you're not happy it's over are you? You don't finish a good book and say, 'I'm happy I finished that,'" Harington said on The Zoe Ball Breakfast Show. "But you have this grief that it's over, and it's exactly same with nine years doing this show. No matter how it ended, or how it does end, there's always this bit of you that's like, 'oh'; there's this loss around it."