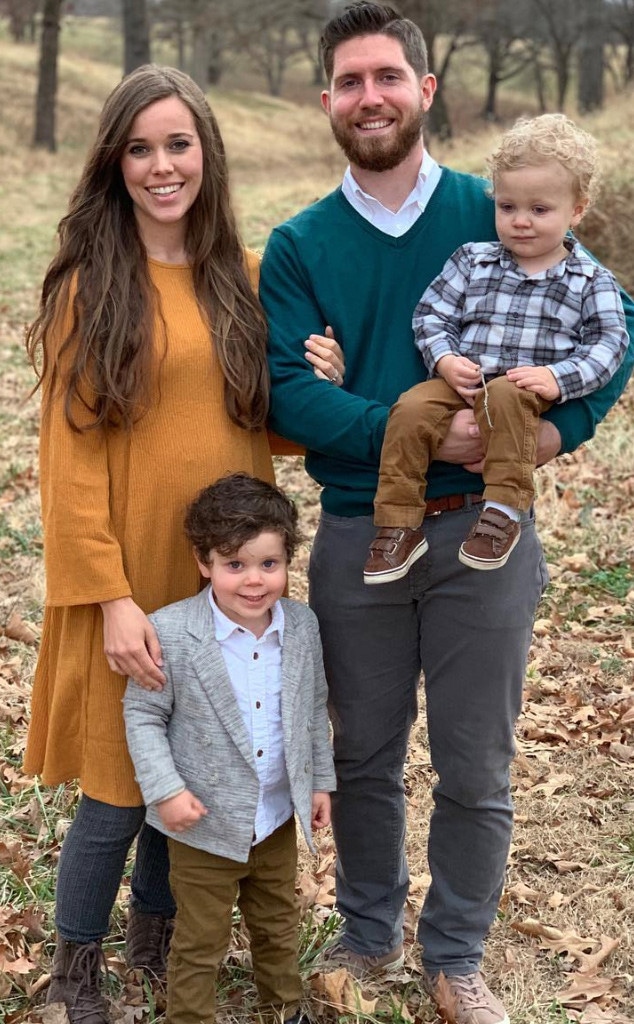 www,theSeewaldFamily.com
It was a Memorial Day weekend to remember for Jessa Duggar.
The Counting On star and husband Ben Seewald welcomed their third child—a beautiful baby girl—at home on Sunday.
"She feels so tiny compared to her siblings!" the couple shared in a statement to E! News. "We're so grateful to God for this precious gift. She is already so loved. Her big brothers adore her!"
According to the couple, their baby girl weighed in a seven pounds and 14 ounces. As for her name, the proud parents chose Ivy Jane Seewald.
"We were getting ready for church when my water broke, and we were thinking 'Well, I guess we have a change of plans! After three and a half hours of labor, Ivy was born at 5:57 p.m," the couple added.  "Her due date was June 5th, and since both of our boys went five days past their due date, we thought we would go late again. We were so surprised when she came two weeks earlier than her brothers. We definitely weren't expecting that!"
Back in January, Jessa and Ben confirmed they were expanding their family in a blog post.
While they didn't know the sex of their baby early on, they couldn't help but hope for a daughter.
"If our predictions are right, then we already have a ton [of] the clothing and accessories ready to pass down!" Jessa wrote. "At the same time, we would absolutely love it if we found out we were having a girl—though we joked that we'd be starting from square one and might have to learn a few things."
As for her third pregnancy, Jessa kept fans updated throughout the journey on social media.
And for those wondering if third time is the charm, the reality star may have your answer.
"I honestly can't believe it. It seems like this pregnancy has flown by!" she wrote on Instagram. "Can anybody else attest to that fact that when you have toddler or two keeping you on your toes, pregnancy just seems to fly by??"
Congratulations to the Duggar crew on their expanding family and watch new episodes of Counting On this fall only on TLC.
Us Weekly was first to report the news.