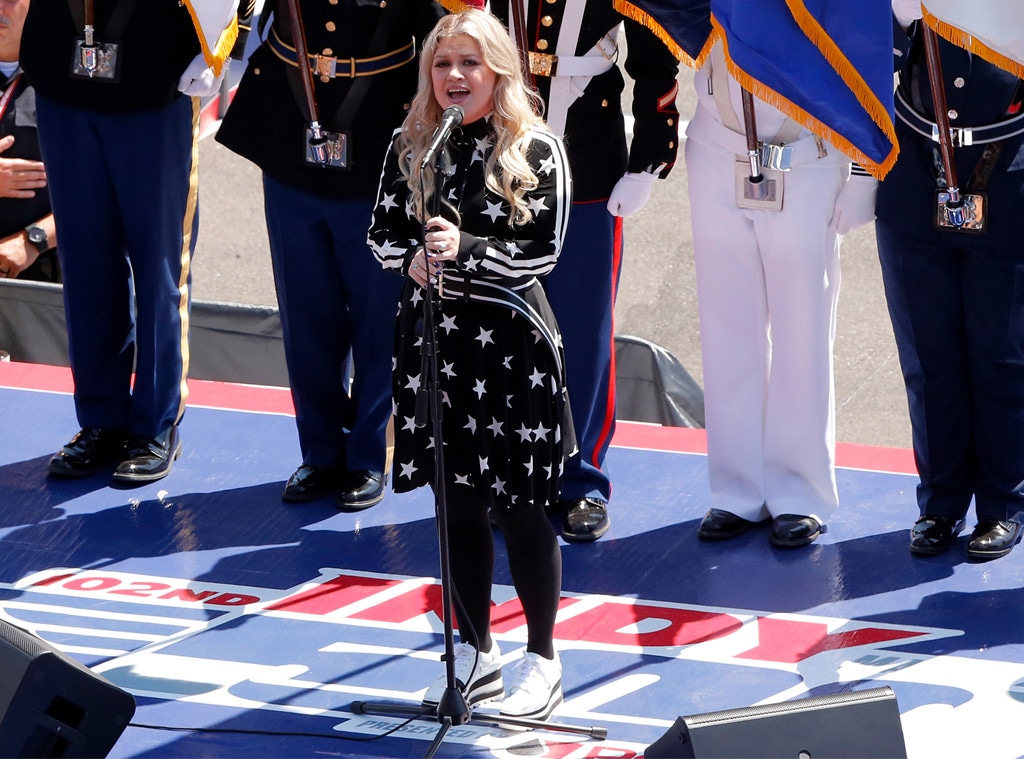 Jeffrey Brown/Icon Sportswire via Getty Images
Our Twitter feed would suck without Kelly Clarkson.
Over the Memorial Day weekend, The Voice coach found herself enjoying the festivities at the Indy 500.
Unfortunately, one Twitter user tried to rain on her parade by posting a not-so-nice message.
"@KellyClarkson Indy 500 - Absolute WORST version of God Bless America I've ever heard!!! Sing it the way it was written, without all the slow whining, the 'stylizing,' the chirps and warbles," the user wrote. "Want to know how to sing it right? Listen to Kate Smith's version."
As it turns out, Kelly saw the message and couldn't help but clap back in an epic way.
"I didn't actually sing that song today but the 16 yr old girl that did, nailed it," she wrote. "Also, think about the fact that U signed in online & took the time 2 drag a 16 yr old girl. Really think about it because Ur showing the worst side of U & I have faith that you're cooler than this."
As you likely could have guessed, fans couldn't get enough of the message with more than 21,000 people "liking" Kelly's response.
And according to many commenters at the Indy 500, the 16-year-old sounded amazing. Perhaps it's because the special lady is The Voice winner Chevel Shepherd.
Chevel competed on season 15 of the NBC competition show and was a proud member of Team Kelly. In fact, the classic country singer has called her coach "the best mentor ever."
Later in the day, Kelly was able to take the stage and perform the National Anthem. Wearing a Temperley London dress and YSL shoes, the original American Idol winner wowed the crowd with her vocals.
But as the talented say: There's room for more than one epic singer in this world.