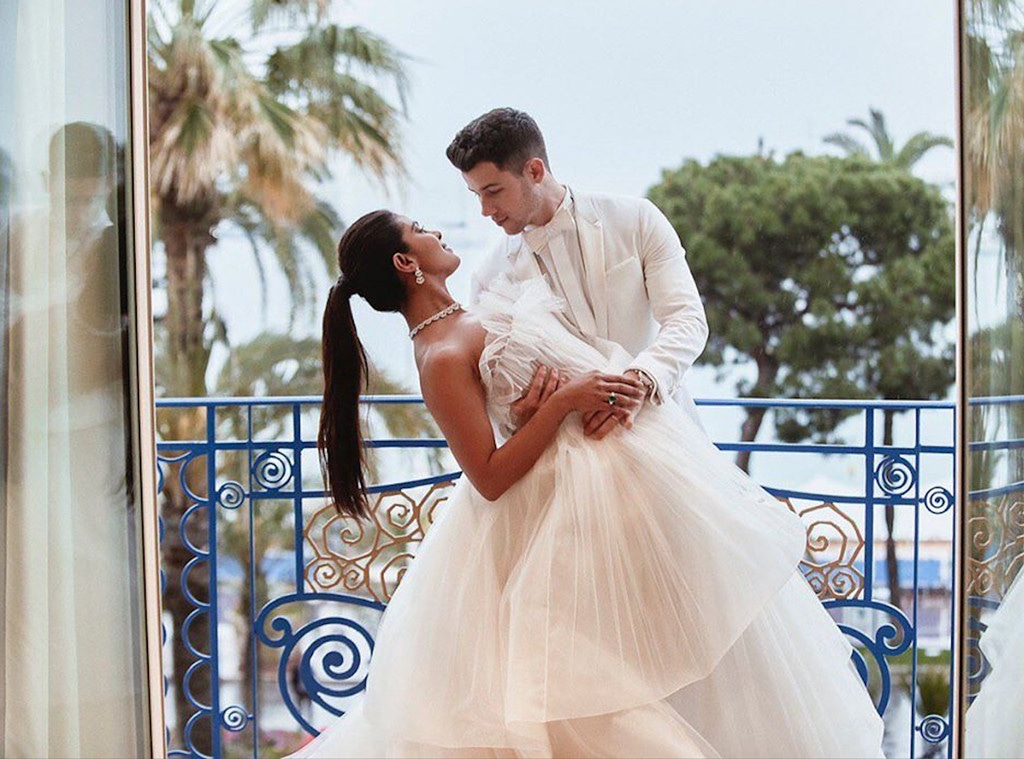 Nicolas Gerardin / Instagram
It's a tale as old as time...
Exactly one year ago, Nick Jonas and Priyanka Chopra caught a performance of Beauty and the Beast at the Hollywood Bowl. And the rest was history.
On Saturday, the 26-year-old Jonas Brothers singer penned a sweet tribute to the 36-year-old actress, who became his wife this past December.
"One year ago today I went to go see Beauty and the Beast at the Hollywood Bowl with a group of friends," Jonas wrote on Instagram, alongside a photo of him embracing Chopra on the balcony of their hotel at the recent 2019 Cannes Film Festival. "One of those friends was the woman that would become my best friend, my confidant, my muse, my beautiful wife."
"I am so grateful for our journey together so far," he continued. "You make me smile every day and you inspire me to be the best version of myself. I am honored to be your husband. I love you. ❤️ @priyankachopra"
"The most amazing thing that ever happened to me is you," Chopra commented. "I love you babs.."
Anthony Harvey/REX/Shutterstock
The tribute to his love wasn't the only way he celebrated their anniversary. Jonas got Chopra tickets to see Mariah Carey in concert in London, which she posted about on Instagram.
"The best husband ever.. A #lambily member's dream came true...Even through he was busy and we were apart, he made sure I celebrated our one year anniversary w my fave!" she wrote. "The incomparable@mariahcarey #Mimi — you were amazing! So lovely meeting you and thank you for the incredible show .. you will always be my baby @nickjonas Happy one year love!"
Chopra took her friend Fazeela as her date to the Carey concert.