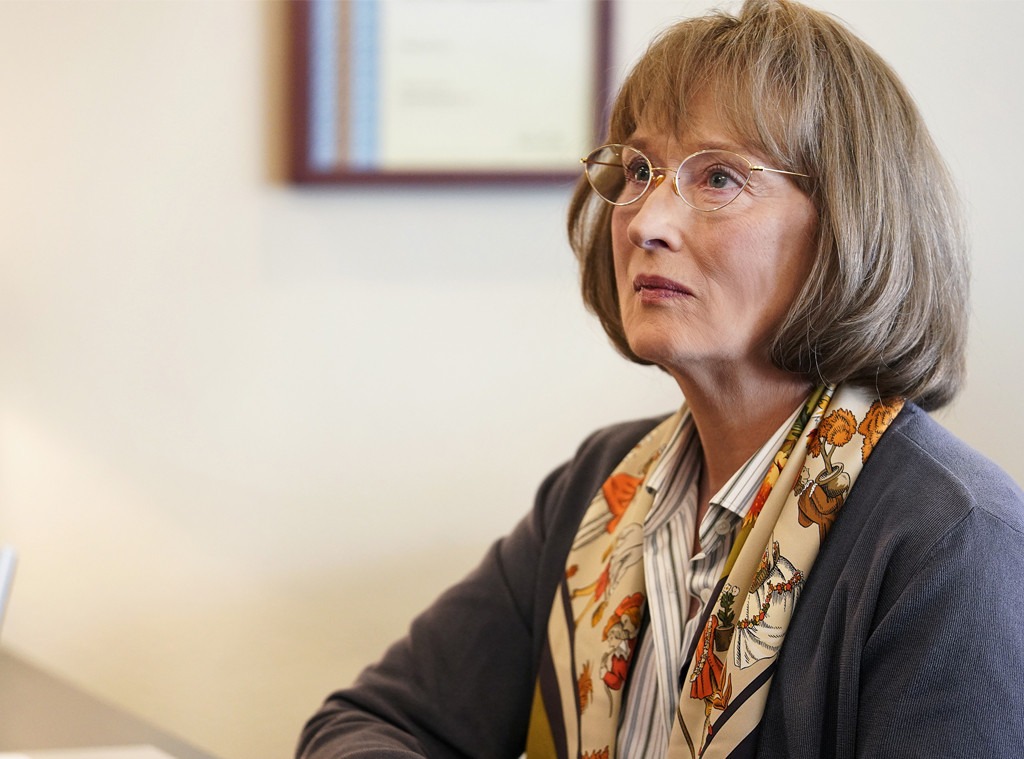 Jennifer Clasen/HBO
Friends, we are just weeks—MERE WEEKS!—away from Meryl Streep on our TVs. 
And not Meryl Streep in a movie we're watching on our TVs—Meryl Streep on a TV show, surrounded by other movie stars whose presence is equally confusing. 
We're obviously talking about the second season of Big Little Lies, which is coming to HBO in June. 
Reese Witherspoon, Nicole Kidman, Laura Dern, Zoe Kravitz, and Shailene Woodley are all returning, along with Streep as the grieving mother of Perry (Alexander Skarsgard) whose (not) terribly tragic death was at the center of the first season. Now she's come to Monterey for answers, and instead she's just finding a group of women who aren't talking but who are slowly unraveling in the wake of the thing they're not talking about. 
As we get closer and closer to the season two premiere, we're slowly getting more and more information about what to expect from the return of the hit formerly-limited series and we're only getting more and more excited. 
Writer David E. Kelley gave EW a few insights into the new season, which really digs into the aftermath of Perry's death, caused by Bonnie (Kravitz), when she saw him getting aggressive with Celeste (Kidman). Celeste and Bonnie in particular are wrestling with what just happened and the lie they've all told about it, but they're not the only ones. 
"We left off with a lie, so it would have been disingenuous not to mine that lie for all its malignancy," Kelley told EW. "It's going to result in more skewed fractures and fissures in the friendships between the women, some of the marriages, and some of the individual psyches."
Below, you can find out just how each of those individual psyches might be affected, and everything else we know about the final season so far! 
Big Little Lies season two premieres Sunday, June 9 on HBO.