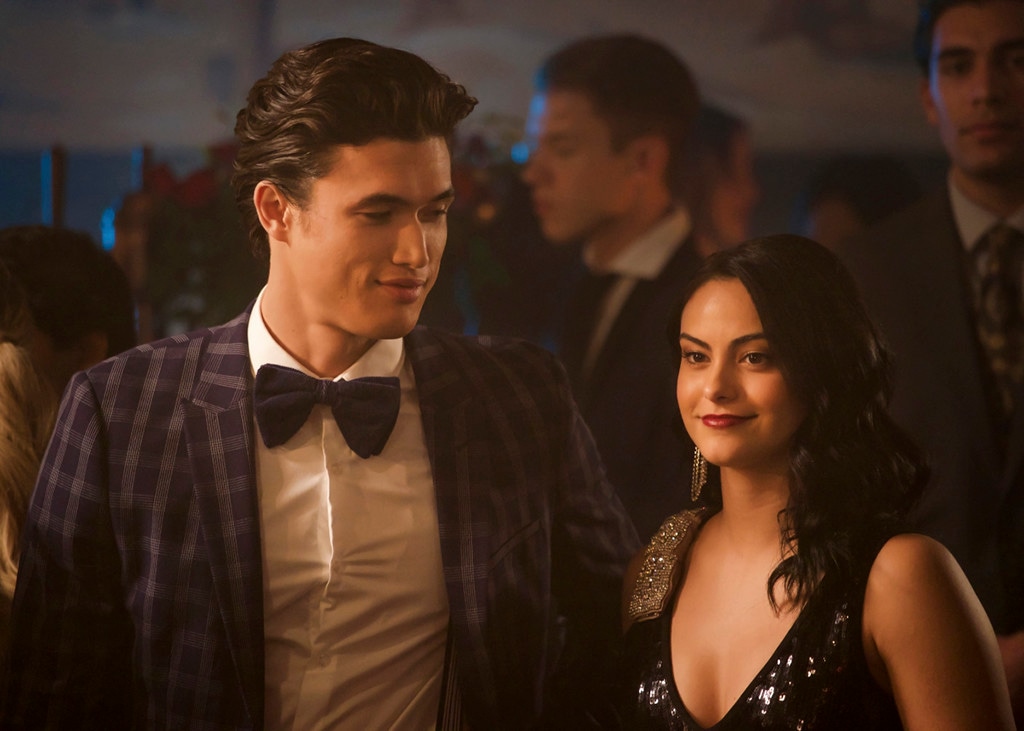 The CW
Pucker up people, the 2019 MTV Movie & TV Awards are coming in hot!
Tonight the MTV Movie & TV Awards will be airing at 9 p.m. on MTV and we will finally know who will be taking home the popcorn trophies in a slew of categories. 
Before we watch Zachary Levi host the show and see Lizzo perform, we want to know which couple you want to see win Best Kiss this year? 
With so many cute couples and great on-screen smooches this year it'll be hard to choose, but we know you can handle it.
Check out all of the duos in the running this year before you watch the award show and then get ready to feel the love...starting with one of the cutest Riverdale Vixens and her super-hot bouncer bae AKA Veronica Lodge and Reggie Mantle.
Season three's hookup between Camila Mendes' Veronica and Charles Melton's Reggie made quite the impression on Riverdale fans which is why they are the first couple on this list.
Plus, it doesn't hurt that the actors are dating in real life. Their real romance and undeniable chemistry made for an amazing TV relationship, even if it meant no more Varchie!
When it comes to TV shows, Netflix has a few nominees on this list and really, there could be an entire Netflix hot couples category at the MTV Movie & TV Awards every year and we'd be happy. The first couple from the streaming service is from Sex Education. 
Ncuti Gatwa and Connor Swindells' characters Eric Effiong and Adam Groff are star-crossed lovers on the comedy (and have a victim and bully situation happening), but by the end of season one we found ourselves rooting for their love story.
Rom-com lovers shouldn't be surprised by the fact that Noah Centineo and Lana Condor's characters Peter Kavinsky and Lara Jean from Netflix's To All the Boys I've Loved Before also made it into this category.
The movie makes all of our hearts swoon and both Peter and Lara Jean are crush-worthy characters, as are the real-life actors who play them.
It's safe to say, to all the Best Kiss nominees we've loved before, that these two might be taking the title next. They will however have to beat out their fellow TV nominees and movie nominees including stars from Aquaman and Venom.
Hottie Jason Momoa as Aquaman and his leading lady Amber Heard as Mera, made us wish we had super powers and lived under the sea in their romantic and super (hero) film.
Tom Hardy and Michelle Williams played Eddie Brock/Venom and Anne Weying in Venom and their on-screen chemistry was so good. Trust us, Venom might be a scary hero, but his romance with Anne was perfect.
Vote for your favorite on-screen kiss ahead of tonight's MTV Movie & TV Awards now!
2019 MTV Movie & TV Awards Best Kiss