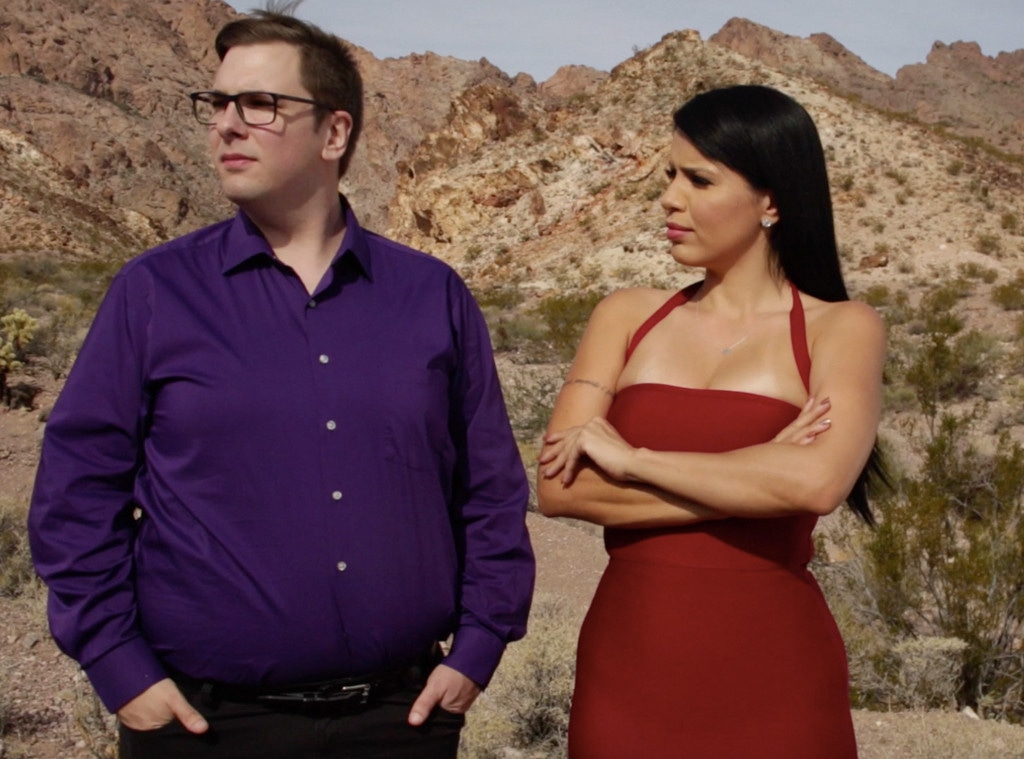 TLC
Dirty dancing, secret kids and quashed Oklahoma dreams made up the fifth episode of 90 Day Fiancé: Happily Ever After? season four, episode five.
E! News previously revealed Larissa comes clean about her children to her mother-in-law, Debbie, but in the episode the Larissa talked about her hesitation. While Colt knew about her kids and has been supportive, she was afraid to tell the truth because she was worried something bad would happen and how Debbie would handle it now that they're getting along.
"I miss my children every day…It was really hard leaving my children behind when I moved to America," Larissa said.
As for why she decided not bring her daughter, who lives with her father, and her son, who lives with an ex, to America, Larissa said it was because she didn't know how life would be in the United States.
 "I just saw Colt twice in my life, so I thought first to come here to work with my relationship with Colt and then to later decide to bring my children on day in America," Larissa said.
Now that Debbie knows the truth, she said she thinks Larissa has a lot of buried secrets in her past.
Here's what else happened:
Chantel and Pedro
Chantel told her parents that Pedro returned to the Dominican Republic and did not make it clear when he would return. Her mother said if it were her, she'd start changing accounts and get ready for divorce, but Chantel told them she wants to go try to save her marriage.
While in the Dominican Republic, Pedro reunited with his friends and, according to him, had about 10 shots of alcohol.
"Chantel going to kill me," he said.
Pedro took off his ring and danced with Coramia, an old friend who previously crushed on him. And by dance, well, it was pretty risqué. Possibly a lap dance? TBD.
"Thinking I messed up tonight, but I have so great time," he said.
Ashley and Jay
Ashley continued her girls' trip in New York City, partying with her girlfriends. After missing several messages, she called Jay outside where he threw a fit over her being at a bar and not telling him what she was up to.
Nicole and Azan
Another episode with no Azan, just Nicole and her family. As Nicole prepared for Grenada, her stepfather made his concerns about her relationship with Azan known. Meanwhile, Nicole's mother voiced concerns over May's future education.
Russ and Paola
Still in Oklahoma, Russ finally came clean about his job opportunity in the state. Paola didn't take it very well. She said she feels bad, but she won't be happy moving back and giving up their life in Miami.
There was no Elizabeth and Andrei segment this week.
90 Day Fiancé: Happily Ever After? airs Sundays, 8 p.m. on TLC.