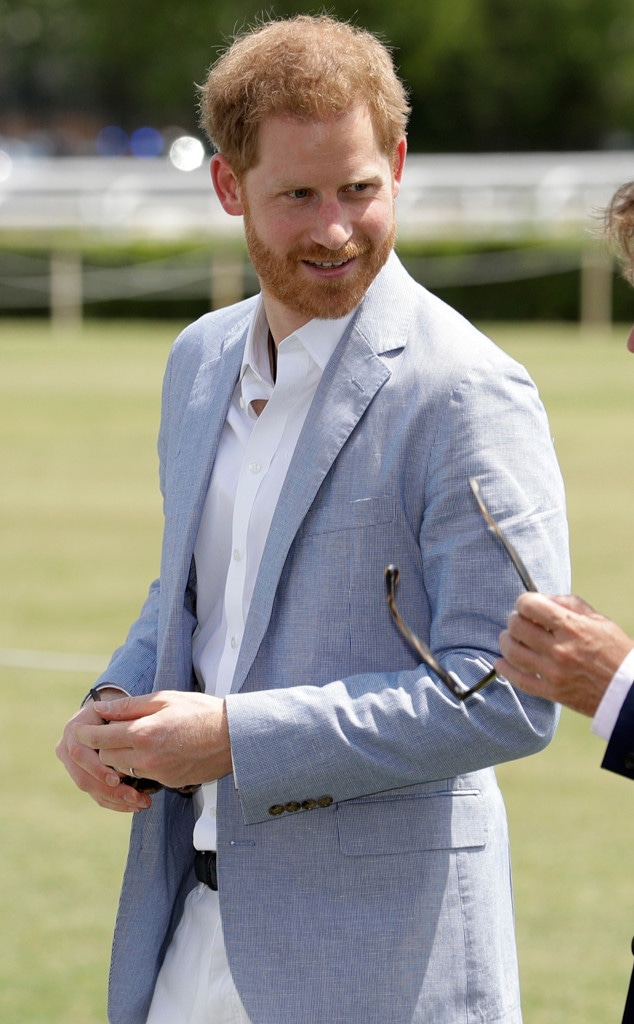 Andrew Medichini/AP/Shutterstock
Arrivederci Archie!
On the heels of his son's highly anticipated birth earlier this month, Prince Harry has jetted off to Rome for a special cause. On Friday, the Duke of Sussex and new dad stepped out at the 2019 Sentebale ISPS Handa Polo Cup, held at the Roma Polo Club in the Italian capital.
As royal fans well know, the royal co-founded the charity along with Prince Seeiso of Lesotho in 2006. The charity aims to help vulnerable children facing extreme poverty and the HIV/AIDS epidemic in Lesotho, Botswana and Malawi. 
The duke did have to travel for the event and reportedly arrived in Italy on Thursday ahead of the match, separating him from his son for the first night since Archie was born on May 6. 
Polo pro Nacho Figueras, who was captain of Harry's team on Friday, noted the new dad got some rest in, telling the press, "I just saw him. He's ready for the game and had a good night's sleep, so we're excited about being able to do a great job today for Sentebale, which is why we're here."
Andrew Medichini/AP/Shutterstock
In regard to Harry's milestone new role, Figueras, who attended his wedding last year, said, "Being a father always changes you. He seems to be very, very happy. I think this is a very exciting part of his life. He was ready for it and I think he's loving it."
He continued, "I always thought that he would be an amazing father because he has a great affinity for children—two weeks is very, very soon, but I'm sure he's changed."
As for the brief trip away, Figures defended the royal. "Sometimes duty calls and this is 24 hours away from the house—I think he's doing just fine," he told the press. "He's a wonderful father and very present and he's here for an amazing cause so…I don't see that as a problem."
As the royals well know, work doesn't stop. Three days after Archie's arrival, Harry returned to his duties and traveled to The Hague in the Netherlands for the one-year countdown to the 2020 Invictus Games, where he was met with many goodies for his new baby.