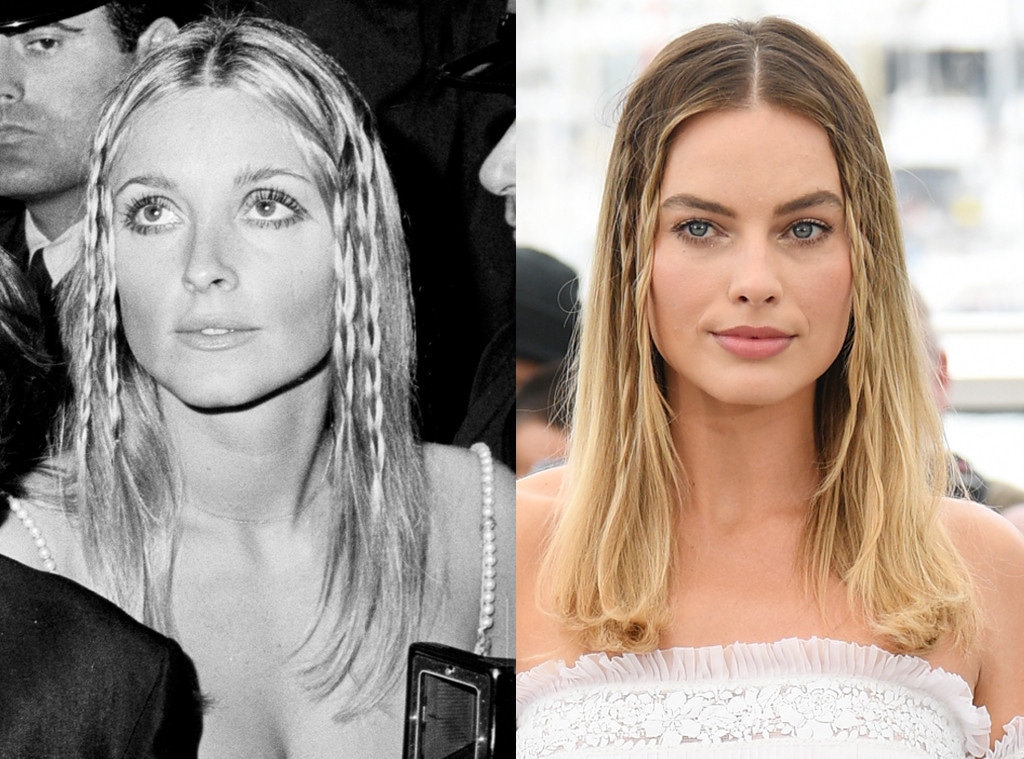 KEYSTONE-FRANCE/Gamma-Rapho via Getty Images, Daniele Venturelli/WireImage
If you thought Margot Robbie looked straight out of a 1960s movie at the 2019 Cannes Film Festival, that's because she was oozing with old-Hollywood glamour. More specifically, it appeared the 28-year-old actress channeled the late Sharon Tate.
On Wednesday, the Once Upon a Time in Hollywood actress looked like a spitting image of the Valley of the Dolls star from the 1968 Cannes Film Festival. Wearing her hair in an almost identically braided hairstyle, where two thinly braided parts on each side of her head perfectly centered her face, Robbie flawlessly recreated the legendary actress' look.
The 28-year-old star's nod to Sharon was first noticed by writer Evan Ross Katz, who shared a side-by-side image on Twitter. Considering Margot plays the iconic star in Quentin Tarantino's upcoming film, Once Upon a Time in Hollywood, it makes sense she would pull out all the stops at the famous festival.
The mastermind behind Robbie's hairstyle comes courtesy of Bryce Scarlett. Additionally, her glam squad consists of hair colorist Justin Anderson, makeup artist Pati Dubroff and stylist Kate Young.
In fact, during the film's world premiere on Tuesday the I, Tonya star graced the red carpet in a black and white glitzy retro-esque ensemble. It was a Chanel couture outfit, no less. There, her hairstyle also paid tribute to Sharon.
Michael Ochs Archives/Getty Images, Stephane Cardinale - Corbis/Corbis via Getty Images
While Robbie's hair was a lot more subtle than her braided look, the soft waves and cleverly styled curls at the tips were eerily similar to Tate's in the film Valley of the Dolls—which is arguably one of her more iconic roles.
In the last year, the 28-year-old actress has donned more mod-style ensembles and has opted for more playful beauty looks that harken back to the late '60s and '70s.
Of her role in Tarantino's film, where she plays Tate, Margot told IndieWire last May that she was going to respectfully portray the iconic actress.
"I feel a responsibility with every character I play, whether they're fictional or real life… To play her right, play her truthfully, and kind of understand her emotional journey," she said.
Sadly, in 1969, the rising Hollywood star was killed in the Charles Manson's Family murders. Tate was eight-and-a-half months pregnant when she was killed. It would've been her and her husband, Roman Polanski's first child together.