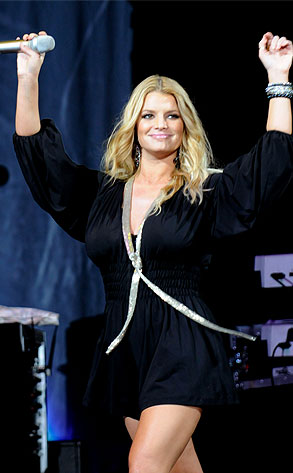 Kevin Mazur/ Getty Images
Jessica Simpson's trying to take the focus off her ass and put it on more important matters by jumping on the Rihanna bandwagon and talking about domestic abuse. Jess told her concert audience last night that she's been in an abusive relationship, and tho she won't name names, do we really need her to?
We can count out Nick Lachey since she seemed more than happy to walk away from that overexposed marriage. And J.S. prolly doesn't even remember dating Dane Cook (we barely remember ourselves). It couldn't be John Mayercould it?