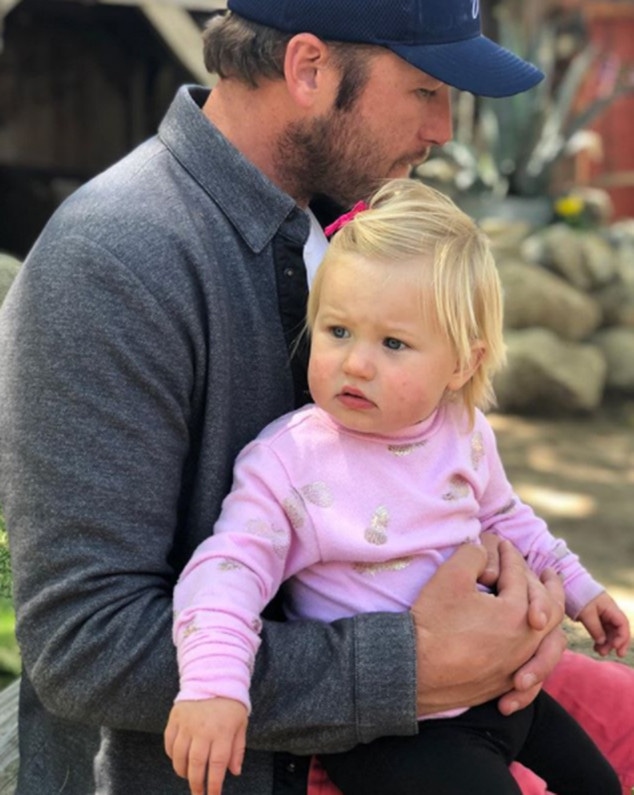 Instagram
It's been almost a year since Bode and Morgan Miller's 19-month-old daughter, Emmy Miller, died in a tragic drowning accident. 
On Thursday, the volleyball player took to Instagram to remember her late little one and continue to advocate for water safety education.
Sitting beside Nicole Hughes, whose 3-year-old son Levi Hughes, drowned the same day as Emmy, Morgan recalled how quickly the accident occurred. 
"Time is not on our side when it comes to water," she said in a shared video. "And even though my daughter was resuscitated, there was too much damage to her brain for her to survive." 
Tearing up, she then warned parents, "It takes seconds." 
"You know, for both of our children, it was during a time when they slipped away for just seconds and out of rooms filled with people," Nicole said. 
The mothers then advised parents to ask themselves how they've educated their children about water safety and what their water safety plan entails?
"Let's do the leg work and let's prevent more children from drowning," she said.
The two also conveyed this message in the video's caption.
"Almost one year ago, on June 10th, @nicolehughes8 and I became accidental advocates for water safety when we both endured a parent's worst nightmare...we lost our babies to drowning," Morgan wrote alongside the video, which also included photos of Emmy and Levi. "Since then, we have partnered with the aap @healthychildrenaap along with many other incredible organizations to eliminate this preventable tragedy. In an effort to protect parents' hearts and families' futures from enduring one of life's unthinkable events, we continue to spread awareness. Did you know that drowning is the NUMBER ONE cause of death for children under 5? Did you know that most drownings happen during non-swim times when you think your baby is playing on the family room floor? With a holiday weekend quickly approaching, be vigilant, be aware and be a voice to spread awareness. Do not rely on the visual stimulation of water to trigger your awareness. Wishing everyone a safe and happy Memorial Day weekend!"
Emmy's accident took place on June 10, 2018.
"The mother of the child was at a neighbor's house and somehow the little girl got away for a short amount of time," Captain Steve Concialdi of the Orange County Fire Authority told E! News at the time. "When the mother realized it, she went directly to the backyard and found her daughter in the pool. She was able to pull her daughter out. 911 was immediately called. CRP was initiated by people already at the scene."
The child was then transported to Mission Hospital in "grave condition," specifically full cardiac arrest, and passed away.
Levi passed away after he wandered outside during a family vacation.
This wasn't the first time Morgan had promoted water safety. She also spoke about it with her husband during an interview with CBS This Morning. 
"Just knowledge alone is a really powerful tool," Bode said at the time. "These drownings are happening not during swim time. I think, as a parent, those little tidbits of knowledge are things we can share with each other.  And once it becomes something everyone's aware of, we can really prevent these kinds of tragedies. At the end of the day, what happened to us is horrible for us—and I think a lot of people shared our pain in that—but we want to try to not make it happen to other people."