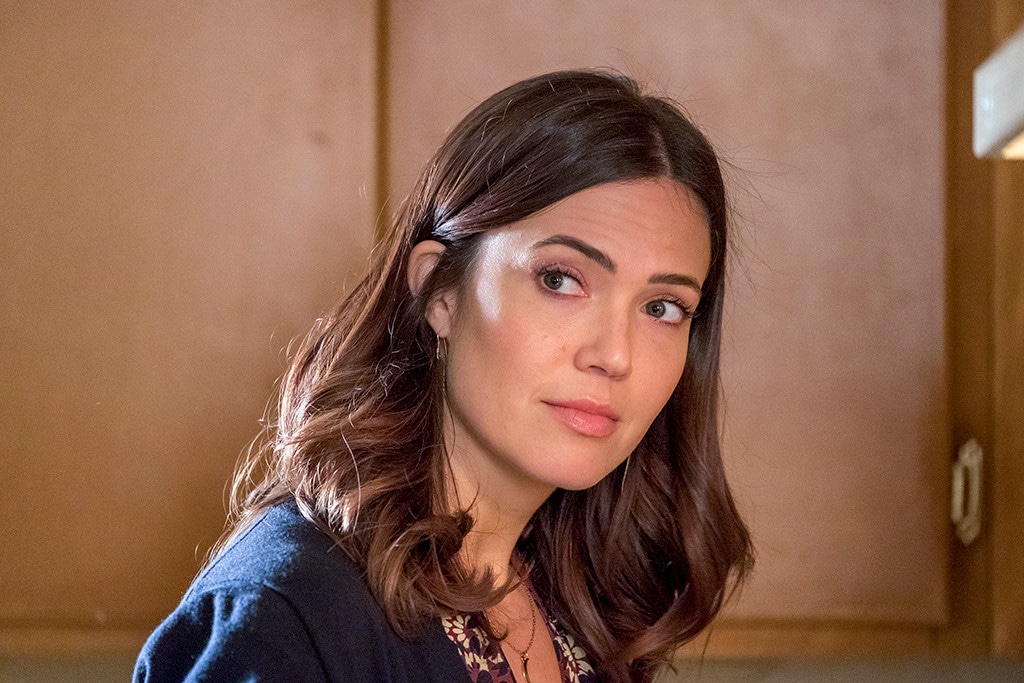 NBC
The Pearson family is beginning again.
Season four of NBC's This Is Us is going to be about "restarts for everybody" series creator Dan Fogelman told EW. 
"And midpoints. I think it's going to be very ambitious and sprawling in terms of how it plays with time. Many of our characters are in the middle of theirs tories, and that's a point where characters are opening up to new things and new things are starting. That becomes a very exciting period for almost all of the characters, and for some of them, maybe a very scary period in terms of how fraught their storylines are." 
At the end of season four (before the show jumped years into the future), we saw Randall and Beth picking up their entire family to move to Philadelphia so Randall can fully serve as city councilman, while Kate and Toby took their new baby home and Kevin broke up with Zoe over the fact that she didn't want kids. And in the past, Jack and Rebecca are just in the midst of getting together in the first place. 
Fogelman told the site that he has already written the first episode of season four, and it does not go back to the family gathering in the future. 
"In order to start returning to that period, you first have to fill in some of the middle, and that's going to start happening in these next few years," Fogelman said. "They're going to inform what you've already seen." 
Season three expanded the world of the show in a lot of ways, and took some characters down some tough roads. Randall and Beth's marriage struggled, and Kevin relapsed back into alcoholism, and we explored Jack's time in Vietnam alongside his troubled younger brother while Kate and Toby dealt with a difficult pregnancy and premature birth. Season four won't be narrowing the scope back down. 
"I think we're going to try to be equally ambitious in the amount of stuff we cover," Fogelman said. "In some ways, because characters are restarting...it's going to feel in some ways almost like a version of season one in the middle of our series, in that we're starting these new stories after we've told a lot of the stories in full for the past three seasons." 
When we talked to the cast at NBC's 2019 Upfront Presentation, Mandy Moore told us she couldn't wait to see more of Jack and Rebecca dating, and of Miguel and Rebecca dating. 
"We last see Jack and Rebecca in the courtship, first dating phase of their life. They've embarked on this road trip to California and now they're headed home. How do they really find their way into each other's lives to the point where they get married and spend the rest of their life together. I'm curious about that phase of her life," she said. "I'm also curious how Rebecca and Miguel get together in like 2008 territory. There's a lot of juicy stuff in there that I think people are curious about—and I'm just as curious." 
Sterling K. Brown is excited to see Randall and his family move to Philadelphia, "a whole new comfort zone." 
"He's going to be sort of entrenched in the African-American community, so there's going to be opportunities for him to feel a part of, to feel like he's making a meaningful contribution, but there's also going to be opportunities for him to have his feelings hurt," he said. "And as we know, Randall is one prone who is to sensitivity, so I think it's going to be a really interesting new chapter of his life. The opportunity to be amongst his people and to see whether or not—or how much he's embraced." 
Susan Kelechi Watson, meanwhile, is excited to see Beth's journey to starting a dance studio and establishing herself outside of "just being a wife, just being a mom, really exploring who you are." 
The show was recently renewed for three more seasons, meaning there's a whole lot of time to explore what happens in the next 20 years to get to where we saw the Pearsons in the third season finale, with Rebecca suffering from dementia and the entire family gathering around her, and to explore all the years we still haven't seen of Jack Pearson before his death. 
"I think there's a lot of life to live still," Milo Ventimiglia told us. "Even though his life got cut short early, I still think that there's a lot more to see." 
This Is Us will return to NBC in the fall. 
(E! and NBC are both part of the NBC Universal family.)