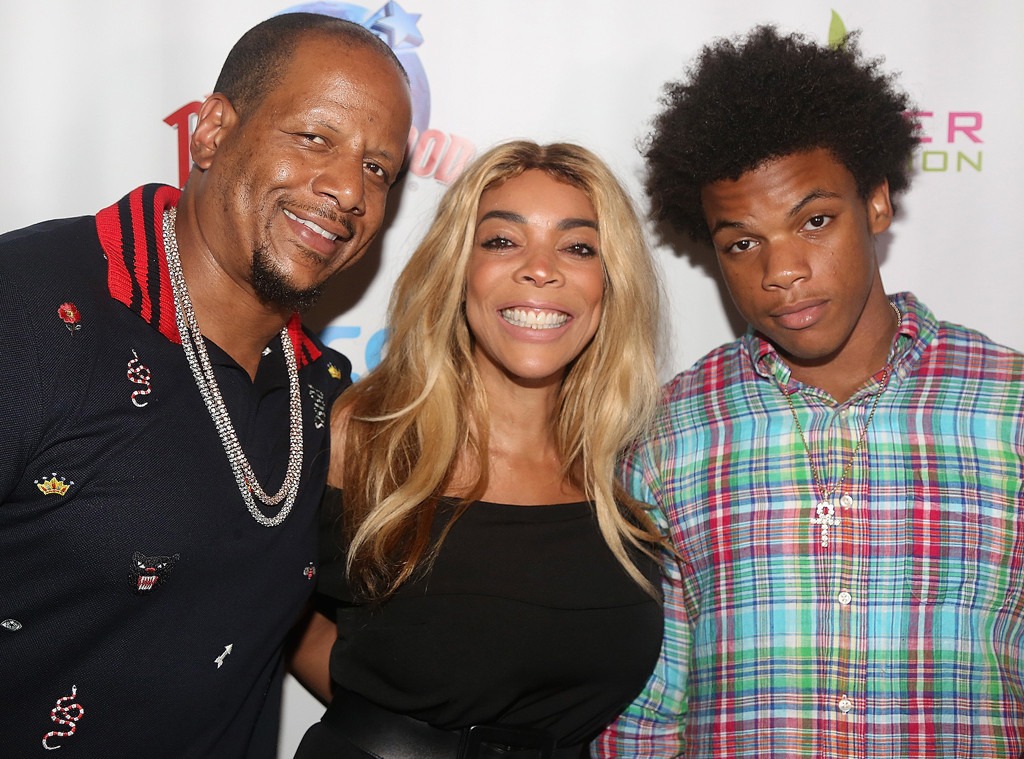 Bruce Glikas/Bruce Glikas/Getty Images
UPDATE: Wendy Williams' son is in the clear. The simple assault case against Kevin Hunter Jr. was officially dismissed earlier today. He had previously pleaded not guilty after allegedly getting into a physical fight with his dad, Kevin Hunter Sr.
"The police were not witnesses to what happened and they came onto the scene after the fact," his attorney Raymond Hamlin told E! News. "If you don't have a first-hand historian you can't prosecute and the father never wanted to prosecute his own son. They have reconciled since. Things happen in families at times, unfortunately, but they are good now."
According to Hamlin, Kevin Sr. appeared alongside his son in NJ court today. "They came in together and left today," he added. "They were laughing and joking around with each other."
______
UPDATE: Wendy Williams' son Kevin Hunter Jr. pleaded not guilty in court today to a simple assault charge after allegedly getting into a physical fight with his dad Kevin Hunter. The prosecutor has asked for more time to review the case and the 18-year-old will return to court in West Orange, NJ next month.
 "We look forward to resolving the case," his attorney Raymond Hamlin told E! News. "Unfortunately it's a family circumstance, but we expect this to be resolved favorably for Kevin Jr."
______
There seems to be trouble in the Hunter family. 
While Wendy Williams and her longtime husband Kevin Hunter are in the midst of a divorce, a fight allegedly broke out between him and their 18-year-old son, Kevin Hunter Jr. The Essex County Prosecutor's Office in New Jersey confirmed to E! News that the teen was arrested by West Orange police and charged with alleged simple assault following an incident with his dad around 9:50 p.m. Tuesday at a store in town.
According to a source, he was released very quickly after the arrest and is currently with his famous mom. The cause of the alleged fight is unconfirmed. Attempts to reach Kevin Sr.'s rep were unsuccessful. 
The West Orange Police Department confirmed to E! News there is an ongoing investigation involving Kevin Jr., but declined to share any further details. 
Kevin Sr. reportedly told TMZ on the matter, "I love my son very much and I will not be pursuing this matter legally. Things are not always how they appear."
Early last month, the daytime talk show host filed for divorce from her husband of 21 years.
Less than a week later, Kevin broke his silence on the split, saying in part of a public statement, "No matter what the outcome is or what the future holds, we are still The Hunter Family and I will continue to work with and fully support my wife in this business and through any and all obstacles she may face living her new life of sobriety, while I also work on mine." 
(This story was originally published Wednesday, May 22, 2019 at 1:48 p.m. PST)