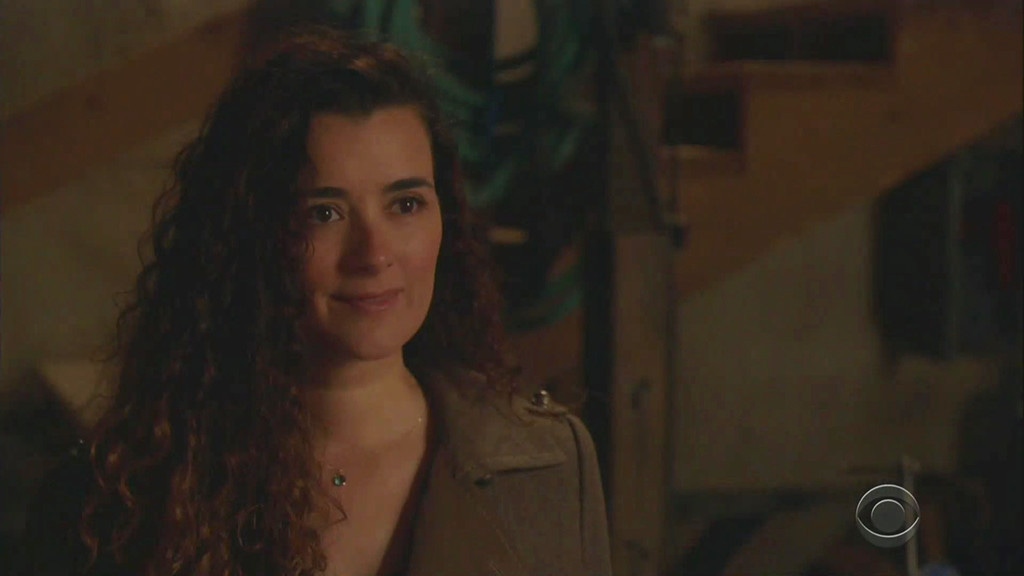 CBS
Talk about an NCIS surprise. In the final moments of the season 16 finale, the long-running CBS drama pulled a fast one on viewers and out of nowhere, Cote de Pablo returned as Ziva David.
Yep, she's really alive.
"Hello, Gibbs. No time for pleasantries — you're in danger," Ziva said to a stunned Gibbs (Mark Harmon). "Well, aren't you going to say something?"
See the scene below.
All those clues and possible red herrings were really building to something.
To keep the surprise an actual surprise, NCIS went to great lengths. The scene was never included in any script and only series showrunners Frank Cardea and Steven D. Binder knew about the guest appearance. E! News has learned De Pablo shot her scene with a skeleton crew at midnight after much of the team had left, and even used alternate entrances.
"This surprise moment is just the beginning," executive producers and showrunners Cardea and Binder said in a statement. "We are thrilled to share that Cote de Pablo will guest star in the NCIS season 17 premiere this fall as Ziva's warning to Gibbs unfolds."
De Pablo left the show in 2013. After Michael Weatherly exited the show two seasons later to care for the daughter he had with Ziva, and the series "killed" Ziva David off-screen. At the time of her exit, de Pablo was vague about her reasoning.
"As far as my decision to leave, that's a personal thing, and I'd rather leave it at that," she told TV Guide at the time. "The idea of leaving was not something I toyed around with for a long time. It was an overwhelmingly hard thing—at times terrifying."
"Leaving NCIS was not planned, so there is no plan. If I were panicking now, it would defeat the purpose. I need to get really excited about something, because for eight years I was really excited about this character," she said.
NCIS will return to CBS on Tuesdays at 8 p.m. this fall.