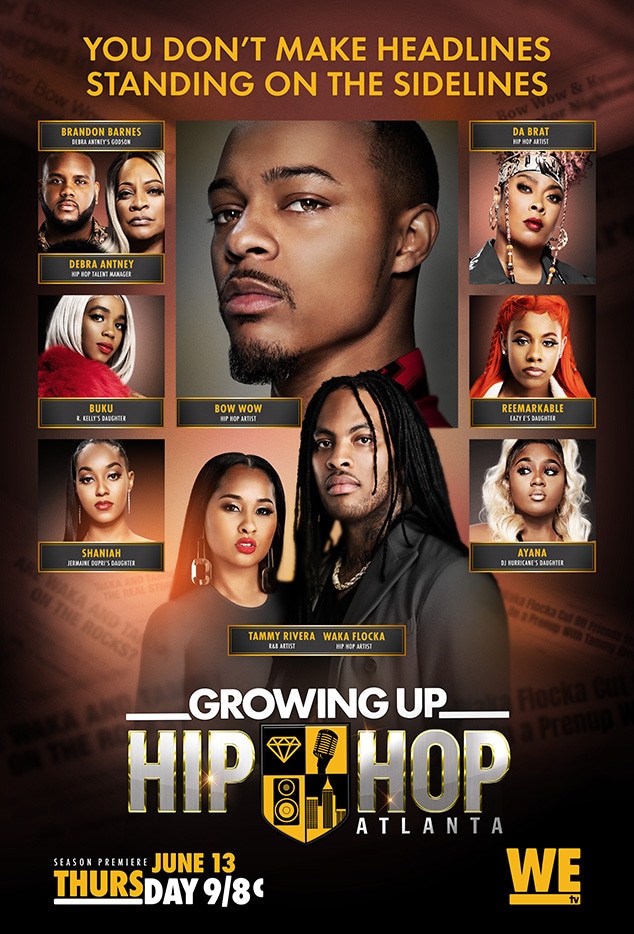 WEtv
The drama is just getting started for Growing Up Hip Hop: Atlanta. E! News has your exclusive first look at the third season of the WEtv reality show, below, featuring R. Kelly's ex-wife Andrea "Drea" Kelly and her three children, Buku, Kyd and Jaah moving back to Atlanta. And now that they're breaking their silence as R. Kelly continues to make headlines.
"He cracked me," Drea says in the trailer. "But he didn't break me."
Meanwhile, Buku is preparing to step out on her own, away from the shadow of her father, and try to establish herself as a vocal artist.
"I don't know what it's like to be R. Kelly's child. I only know what it's like to be his ex-wife," Drea says.
The trailer below also features Bow Wow dealing with the fallout of a dispute with then-girlfriend Kiyomi. "You gotta learn how to control you," Snoop Dogg tells Bow Wow in the trailer.
Look for Da Brat to try and reform her image and finances after prison and bankruptcy. She'll join forces with Debra Antney to create Artist Boot Camp in an effort to develop young musical talent in Atlanta. Debra's godson Brandon Barnes returns for revelations as Ayana Fite goes on a warpath to after Brandon tries to crack the family circle. Meanwhile, Waka Flocka Flame and wife Tammy Rivera return to Atlanta after their dream wedding. Is he retired or what?
Watch the trailer above for more.
Growing Up Hip Hop: Atlanta premieres Thursday, June 13 at 9 p.m. on WEtv.