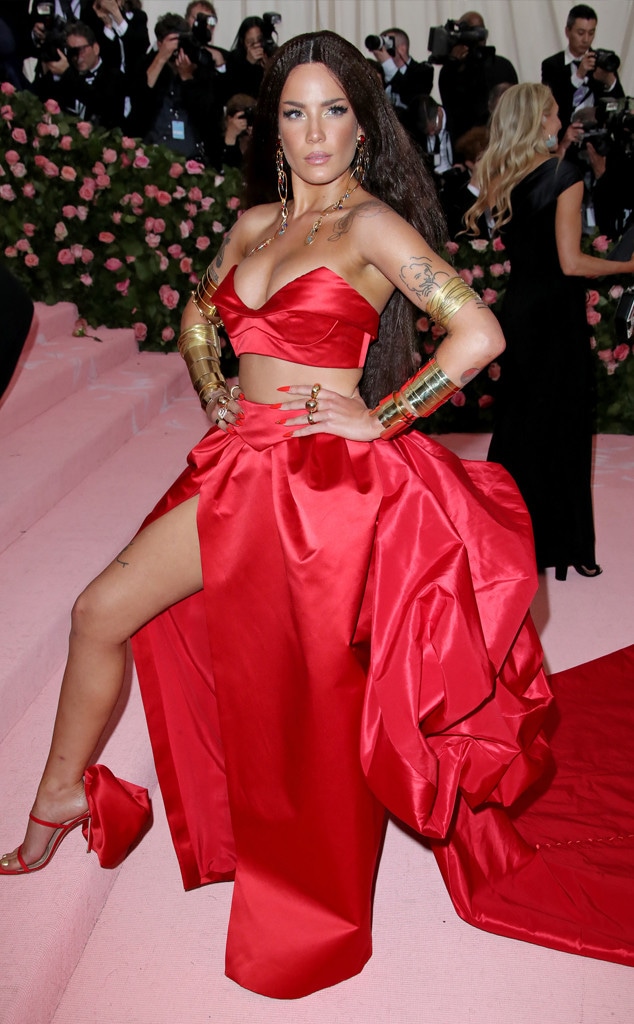 Matt Baron/REX/Shutterstock
Halsey just saved a fan from a bit of a speeding ticket nightmare. 
As fans well know, the songstress dropped a new single and music video less than a week ago by the name of "Nightmare." Fans seem to be loving it, so much so that one got a speeding ticket and blamed the track. 
"Driving home from Penn State I got pulled over/given a ticket for the first time ever and when asked why I was going 99 in a 70 I was ~dangerously~ close to admitting I was bangin out to @halsey's new song Nightmare," she tweeted. 
Well, the comment did not go unnoticed by the award-winning songstress, who chimed in to help her fan out. 
"What's your Venmo. I'll pay your ticket," the star tweeted back. "DRIVE SAFELY PLEASE!!!!"
It seems Halsey kept her word. As evidenced by a screenshot the fan posted on Twitter of her Venmo account, $250 was sent to her account. While she blurred out the name on the account, we can deduce it was the generous singer. 
"So this happened and I've never been more grateful or felt less deserving," the fan tweeted with the screenshot. "@halsey you are unreal."
There you have it—speeding ticket crisis handled. The scenario has inspired some fans to playfully come forward about their own money troubles. As another fan wrote back, "i was listening to your music and ran up my credit card."