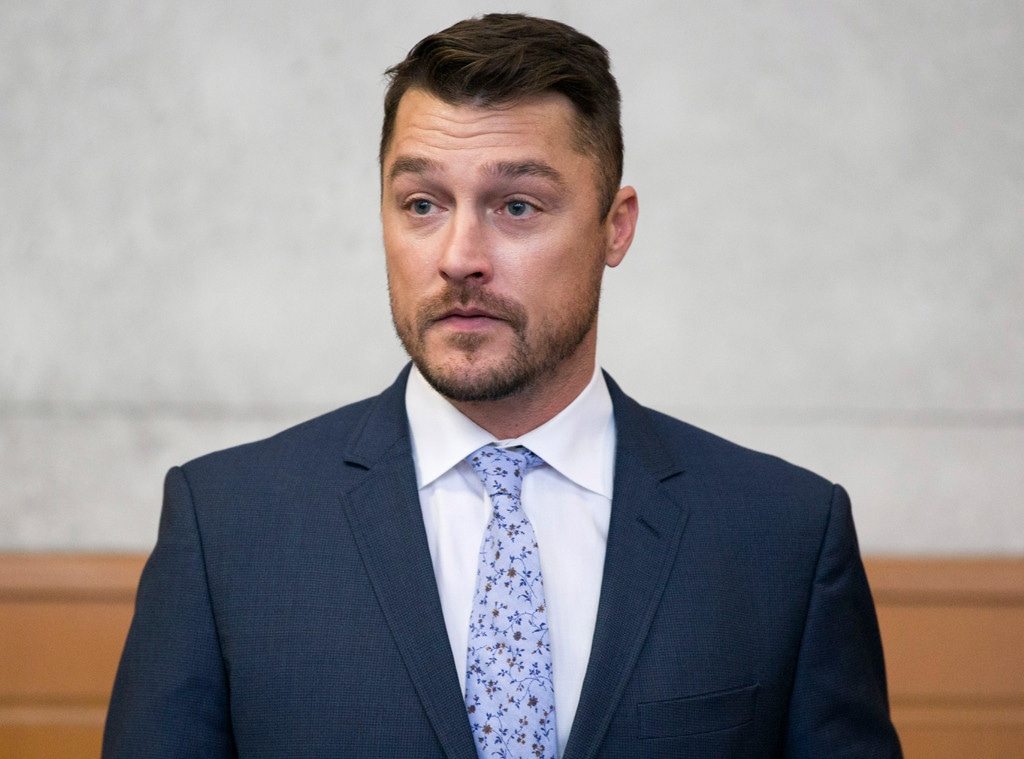 Kelly Wenzel/The Courier via AP, Pool
Chris Soules is paying the price for his part in a fatal car crash that killed a 66-year-old man. 
According to a settlement and release agreement obtained by WeAreIowa.com, Chris and his parents, Gary and Linda Soules, are required to pay $2.5 million to the family of the victim, Kenneth Mosher, as part of a wrongful death lawsuit. The two parties entered the agreement in January 2019, however, it was only recently approved. 
On Tuesday, May 21, the reality star was due to be sentenced for leaving the scene of the accident, but the sentencing was delayed so that the court can remove the victim impact statements from the pre-sentencing report. According to the Des Moines Register, the date could be rescheduled as early as August. For his crime he faces up to two years in prison. 
In November, the star plead guilty to the charge of leaving an accident, in exchange for the reduction of his sentence. At the time, Soules' attorney, Gina Messamer, told E! News in a statement, "The prosecutor has amended the charge down to a misdemeanor and Mr. Soules has entered a Conditional Guilty Plea to the misdemeanor charge. This misdemeanor charge carries a penalty ranging between a deferred judgment and no jail time up to two years' incarceration... The basis for Mr. Soules' guilty plea is that he failed to provide his registration information to law enforcement or 911 dispatch as required by Iowa law."
Watch:
Chris Soules to Pay $2.5 Million in Fatal Car Crash Settlement
It has been over two years since Soules rear-ended Mosher on a tractor in his home-state of Iowa. According to recordings, Soules called 911 and reported that Mosher still had a pulse. However, when authorities arrive on the scene, Soules had already fled to his nearby home, where he was later arrested. Mosher was pronounced dead at the hospital. 
According to Soules' current attorney, Alfredo Parrish, the star is still deeply afflicted by the accident. "It's pretty stressful for him.  He knew the Moshers. He knows the gentleman who died. He's been pretty stressed out by this whole thing, and he was clearly stressed out. We spent a lot of time talking these last few days. This hearing is a big deal, anytime you have a sentencing where people are not part of the criminal justice system, it's a big deal," he says in a group interview captured by the Waterloo-Cedar Falls Courier. "He's been pretty stressed out by this whole thing, and he was clearly stressed out."
E! News has reached out to Soules' attorney for comment.