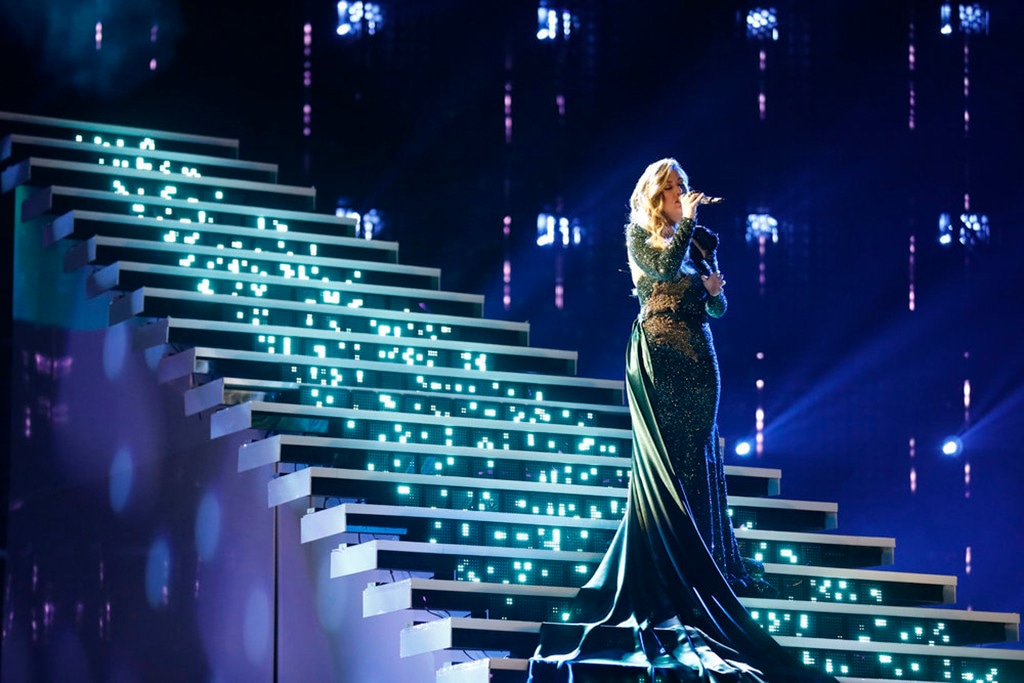 NBC
Congratulations are in order to Maelyn Jarmon, and her coach, John Legend. 
Maelyn was just announced as the winner of season 16 of The Voice, which should come as no surprise to anyone who saw her blind audition, which turned all four chairs with "Fields of Gold." She chose newbie coach John Legend and continued to be stellar all season long. 
Even if all you saw was last night's performance of her original single "Wait For You," you know why she won. Because she's already a star, basically. 
While the night started with four, Andrew Sevener and Dexter Roberts were eventually named the fourth and third place finishers, and Gyth Rigdon won second. 
Team Blake had pretty good odds going into the finale with three singers, but Team John has come to join Team Kelly in narrowly stealing those wins away. In fact, this might just be the best coach combo this show has ever had, and they're all returning for season 17 in the fall, so we'll get another chance to confirm that, and John gets a chance to try and pull a Kelly and win both of his first two seasons. 
Anyway, we're getting ahead of ourselves. Maelyn Jarmon's voice is incredible and this was a natural win. 
Tonight's finale featured multiple performances by the final four as well as a whole bunch of special guests, including Taylor Swift and Brendon Urie, Khalid, The Jonas Brothers, BTS, Hootie and the Blowfish, Sarah Maclachlan, and more. 
The Voice airs on NBC. 
E! and NBC are both part of the NBC Universal family.