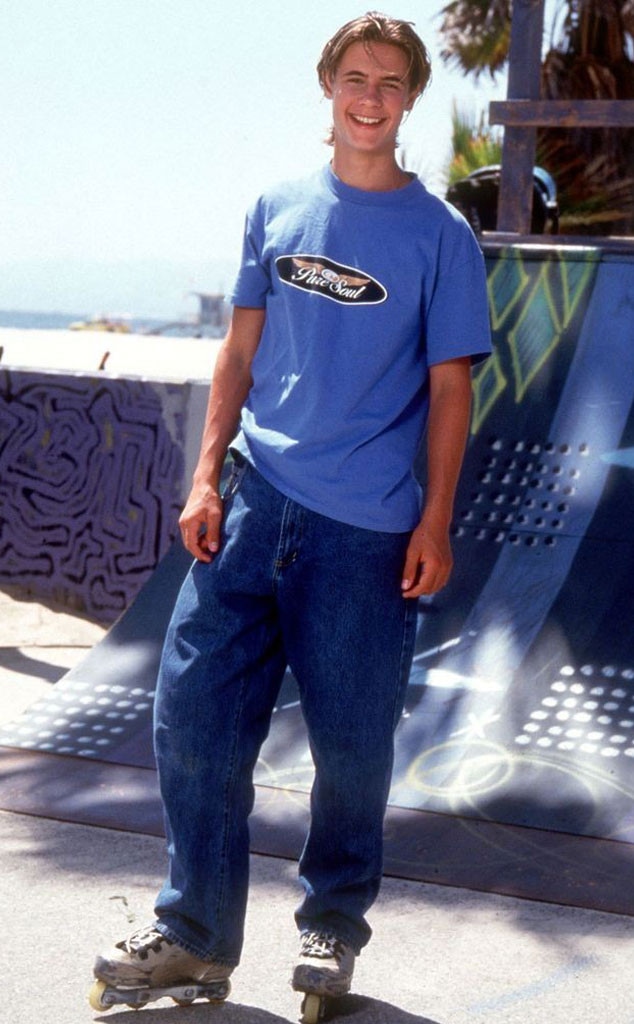 Disney
The man you swooned over as a kid now has a kid.
Disney heartthrob Erik von Detten—the dreamiest part about Brink and Princess Diaries—and his wife Angela von Detten recently welcomed their first child, Angela announced on Instagram today. In the post, she shared that their daughter, Claire, was born on Friday, May 17, weighing 5 pounds and 13.5 ounces.
"Welcome to the earth sweetie," the new mom captioned two adorable pictures of their newborn. "Giving birth was the most magical experience of my life so far. I didn't think it was possible to love so deep...seriously I love you more than life itself my baby Claire Bear."
"Daddy and I are so blessed you chose us," she continued. "Thank you for being our sweetest treasure and adventure that's to come."
Since he moved on from his days of casually flipping those gorgeous blonde locks, the former child star, 36, now works in sales and performs at his local community theater in Santa Monica. 
"I really enjoy acting from time to time [when] I've had the opportunity to do it — the neighborhood play and whatnot," he recently told Romper.com. "I never reached super fame, if you will. I was always kind of, under the radar at some extent, and I really enjoyed that actually because I think that if you become too famous I guess, you can't really even have much of a private life."
However, in celebration of Disney's 100 original movies, he reemerged into the spotlight in June 2016 and attended the premiere of Adventures in Babysitting with his niece and nephew. Needless to say, he has aged very well.
Still, back in his single days, Erik admitted he had a hard time dating, with women believe he was a clone of his smooth talking Josh from Princess Diaries. "I'm sure there were a fair amount of girls," he said, "that were probably too quick to judge me as that character."
His wife—they met through mutual friends—say the real Erik, though. During the interview, he gushed that she's "beautiful" and "driven."
Congratulations to the new parents!