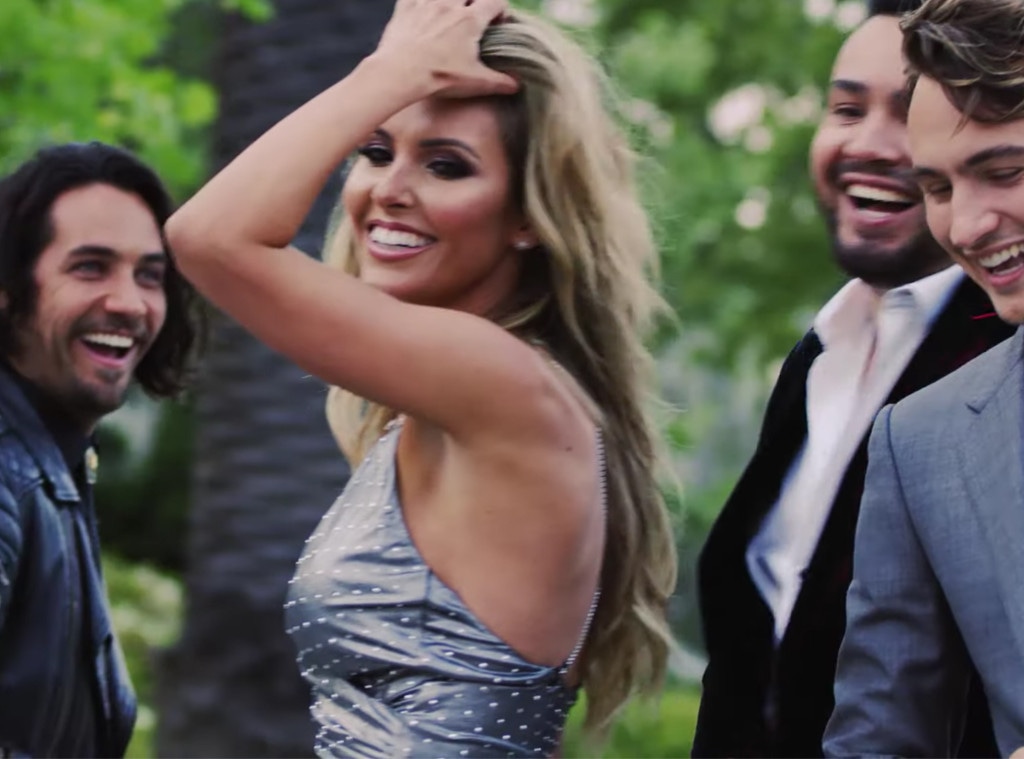 MTV
When The Hills ended in 2010, that seemed to be it. The MTV show revealed portions of the reality series were crafted for the cameras and it was an end of an era. Until now—The Hills: New Beginnings is coming to MTV and the first trailer for the revived series is here.
"It wasn't the end of the book, it was only the end of a chapter," MTV says in the trailer below.
The trailer below features many of your favorites from The Hills—and newcomers to the group Mischa Barton of The O.C. fame and Pamela Anderson's son Brandon Thomas Lee—at what appears to be a promo shoot. New footage from the series is scarce, but viewers are given glimpses of Heidi Montag and Spencer Pratt with their baby, Audrina Patridge and Justin "Bobby" Brescia, and Brody Jenner hanging.
"Life has drastically changed," Heidi says.
The cast also includes Stephanie Pratt, Frankie Delgado, Jason Wahler, Whitney Port, Kaitlynn Carter, Jennifer Delgado and Ashley Wahler.
In an interview with E! News, Whitney, who also starred in a spinoff of the show called The City, opened up about her decision to rejoin the show. "It was a really tough decision for me to make to go back to The Hills," Whitney told us. "Honestly, I was scared. I'm 34 years old now, I have a child, I have my husband, relationships that are really meaningful to me and I didn't really want them exploited or messed with."
A list of pros and cons helped her decide that it was the right opportunity to welcome cameras back into her life.
"In the end I decided that it would just be something fun and new to bring to my life. And I was excited to connect with everybody, see what everybody was up to, give them the benefit of the doubt that they've all matured and hopefully that we can make this a fun experience. I can't necessarily say that that has happened, but it's definitely been interesting," Whitney said.
The original series, a spinoff of Laguna Beach, starred Lauren Conrad and later Kristin Cavallari and ran on MTV from 2006-2010.
The Hills: New Beginnings premieres Monday, June 24 on MTV.