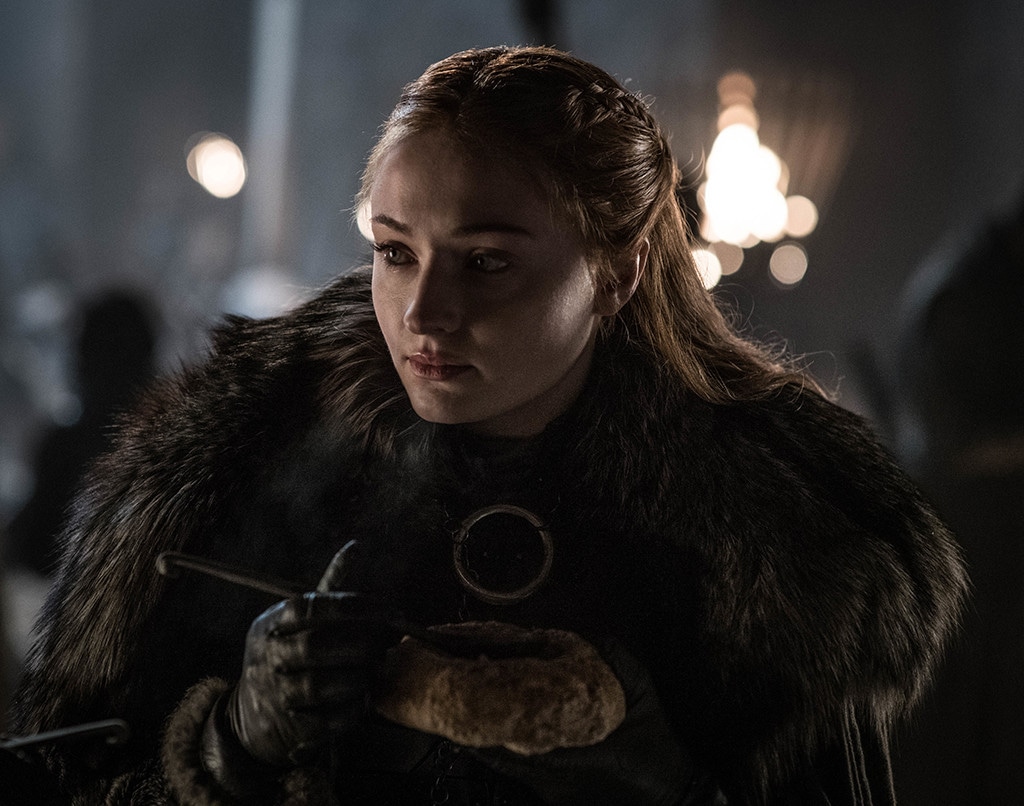 HBO
Sophie Turner has a few choice words for Game of Thrones fans petitioning HBO to remake season eight.
In a New York Times interview published Monday, the Sansa Stark star addressed the disgruntled fans' demands and called the petitions "disrespectful" to the writers and the crew. 
"So many people worked so, so hard on it," she told the newspaper, "and for people to just rubbish it because it's not what they want to see is just disrespectful." 
Still, the Queen of the North wasn't surprised by fans' reactions to the finale (warning: spoilers ahead).
"People always have an idea in their heads of how they want a show to finish, and so when it doesn't go their liking, they start to speak up about it and rebel," she said earlier in her response. "The thing about Game of Thrones that's always been amazing is the fact that there's always been crazy twists and turns, right from season one with Ned's beheading. So Daenerys becoming something of the Mad Queen—it shouldn't be such a negative thing for fans. It's a shock for sure, but I think it's just because it hasn't gone their way."
The change.org petition started spreading last week and has since accumulated more than 1.3 million signatures. The request called for a remake of the final season and described the show's heads David Benioff and D.B. Weiss "woefully incompetent writers."
Turner wasn't the only one to speak out about the criticism of the show. Kit Harington also addressed the complaints during an interview with Esquire. 
"How I feel about the show right now is quite defiant," the Jon Snow character told the magazine. "I think no matter what anyone thinks about this season—and I don't mean to sound mean about critics here—but whatever critic spends half an hour writing about this season and makes their [negative] judgement on it, in my head they can go f--k themselves. 'Cause I know how much work was put into this. I know how much people cared about this. I know how much pressure people put on themselves and I know how many sleepless nights working or otherwise people had on this show. Because they cared about it so much. Because they cared about the characters. Because they cared about the story. Because they cared about not letting people down."
In addition, Nikolaj Coster-Waldau, who played Jaime Lannister, subtly referenced the petition while thanking the record-breaking number of fans who watched the finale.
"I know they're doing all these prequels, but what about a sequel with Arya?" he said. "How about a petition? An online petition to HBO that they do a sequel with Arya Stark."
Looks like these stars aren't willing to bend the knee.