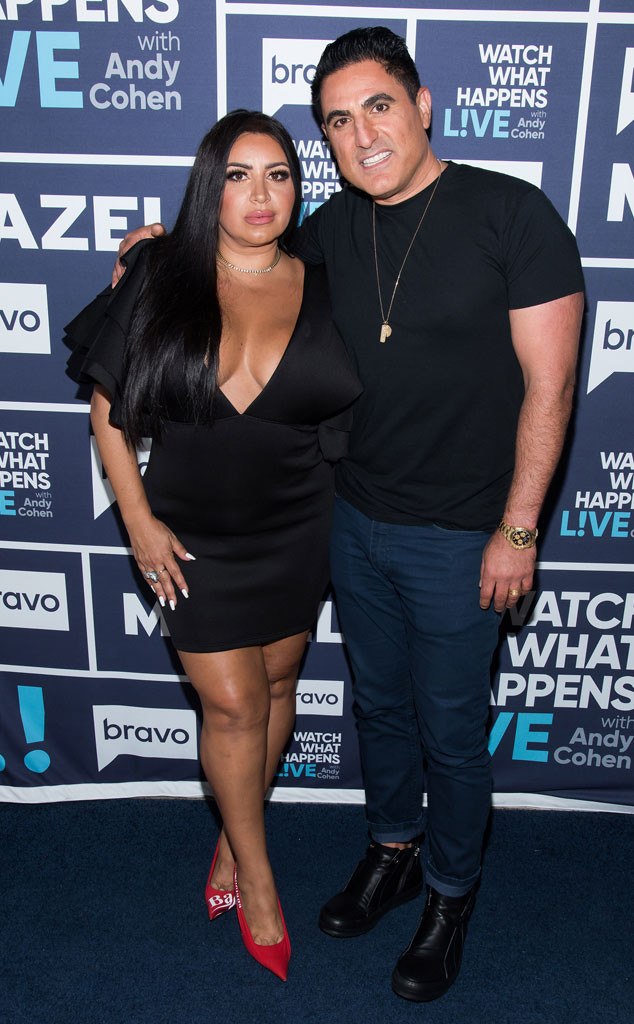 Charles Sykes/Bravo
UPDATE: Reza Farahan has obtained a three-year restraining order against Tommy Feight, the husband of his Shahs of Sunset co-star Mercedes "MJ" Javid, E! News learned on Friday. Feight was ordered to stay 100 yards away from him during that time period.
In July, Feight had pleaded not guilty to vandalism and trespassing charges brought forth by Farahan, who had obtained a temporary restraining order against him.
_____
Shahs of Sunset star Reza Farahan has filed a restraining order on Mercedes "MJ" Javid's husband, Tommy Feight.
E! News has obtained the restraining order Farahan filed again Feight. The 45-year-old reality TV star alleged that Feight not only vandalized his home (which he shares with partner Adam Neely), but he claimed that MJ's husband also "called and said he was going to kill me."
The Shahs of Sunset star wrote on the restraining order that the incident happened on Sunday, May 19. On Monday, May 20, he shared that he "went to the courthouse to file some paperwork" in Van Nuys, Calif.