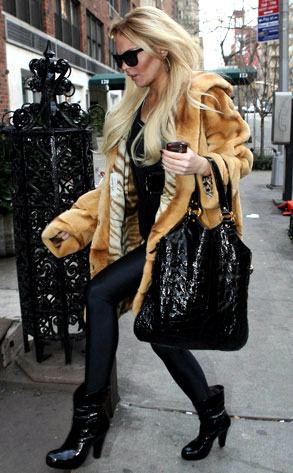 INFdaily.com
Call it a coat checkmate.
Lindsay Lohan has settled a lawsuit with a 22-year-old college student, Masha Markova, who accused the Mean Girls star of swiping an $11,000 fur coat while exiting a New York hot spot last January.
"It was settled about a week ago, and we filed the stipulation this week," Markova's attorney, Merrill Cohen, tells E! News.
"I cannot tell you any terms, because they are confidential...but I can tell you we are happy with the settlement and we believe Lohan is also—otherwise she wouldn't have agreed to the settlement."
The student claimed her coat was swiped from the 1Oak nightcub in January 2008, while she was attending a private party there. Weeks later, paparazzi photos showed Lohan wearing the MIA mink, and the fur began to fly.