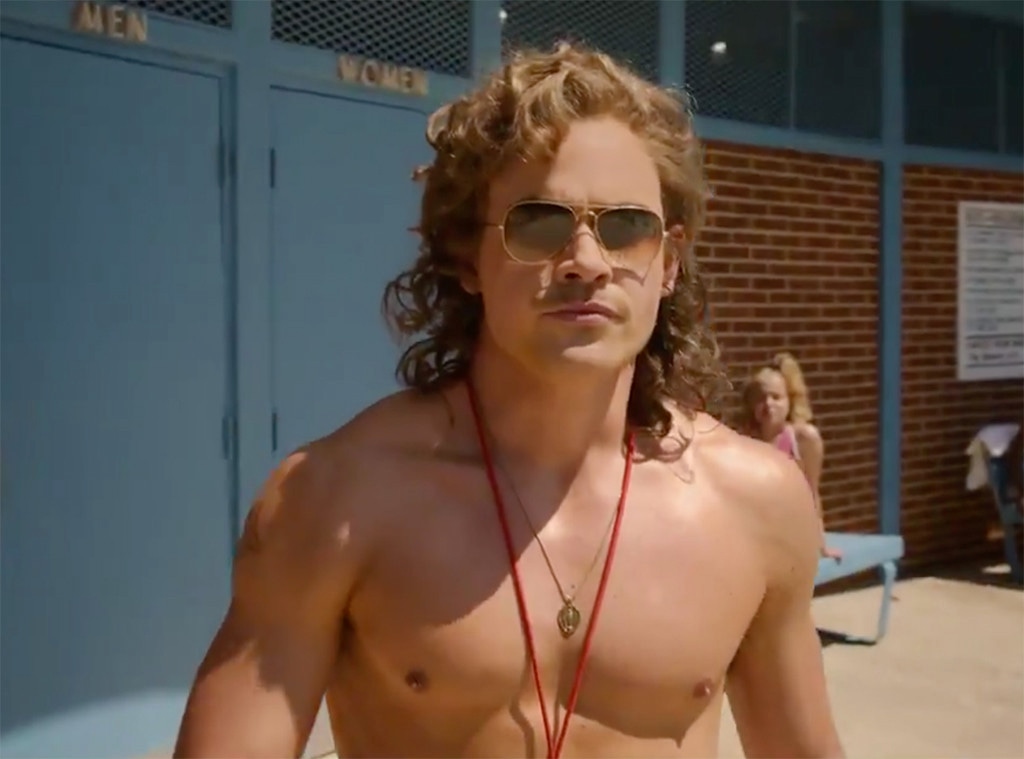 Netflix
Things are getting hot this summer, at least according to this new Stranger Things clip. 
The clip, posted to the show's Twitter account, shows the moms of Hawkins lounging casually by the pool until they realize a lifeguard change is about to go down. They rearrange themselves and touch up their makeup in preparation for the arrival of the new lifeguard, Billy (Dacre Montgomery), who's apparently evolved from being the bully with the mullet to being the hot lifeguard with the mullet. 
Season three of Stranger Things, which premieres on the 4th of July on Netflix, looks like a true '80s fever dream of fairs, malls, aerobics classes, arcade games, Cary Elwes, and more. 
You can see the clip below!
"One summer can change everything," the season's tagline promises, and the show's Twitter has taken it even further than that. One Jancy can change everything. One Jopper can change everything. One friendship, one scoop, one Billy can all change everything. 
Whether the Stranger Things Twitter is just having fun or actually handing out clues about the new season is currently unclear, but we're definitely excited to see #Jopper and the fact that Lucas' sister Erica (Priah Ferguson) is included in the mix. 
You can see all the new character posters below, and we've also got you covered with everything we know about the new season.