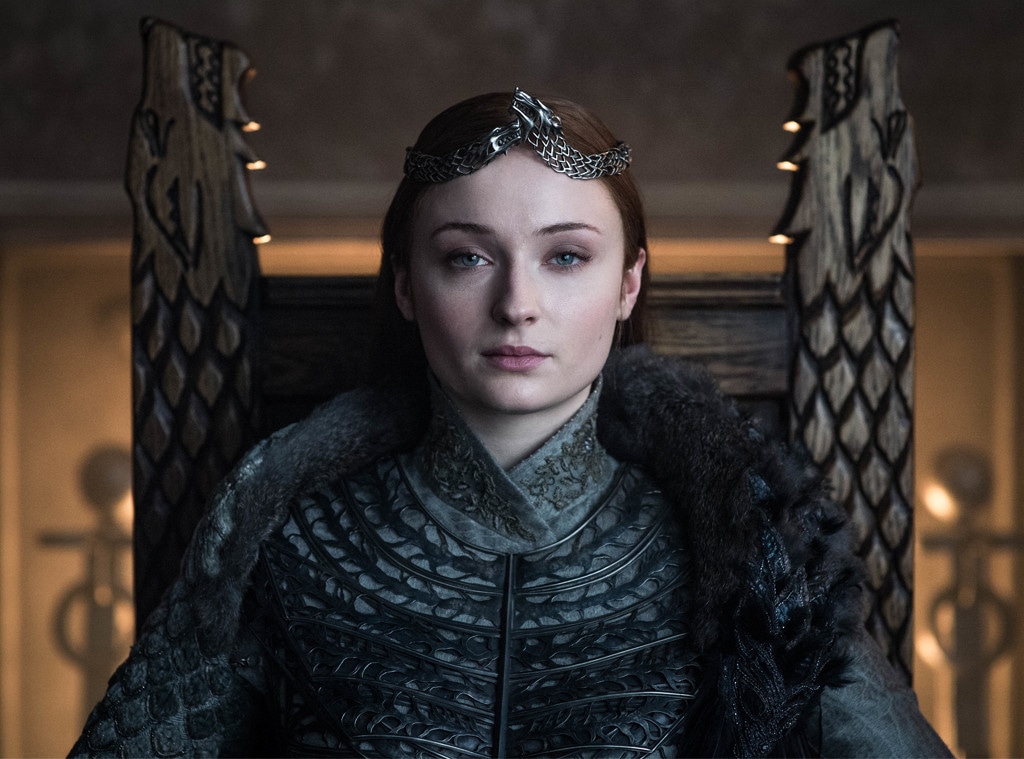 Helen Sloan/HBO
Remember when Sophie Turner debuted a new Game of Thrones tattoo and everybody thought she spoiled the show? She said she didn't. Well, she kind of did.
Back in June 2018, Turner debuted her new tattoo—a direwolf, the Stark house sigil, and the quote "the pack survives"—but Turner maintained it was not a spoiler for the final season.
"People were mad and crazy because they thought you were giving away the final spoiler to the final season," host James Corden said to the actress during an appearance on The Late Late Show.
"When I was getting it done, people advised me not to because it looked like I was giving everything away," Turner said in 2018. "But I wasn't! It's just a quote from last season, but everyone figures that the pack really does survive, but it's just a moral that I like to live by."
But the pack did survive. Bran Stark (Isaac Hempstead-Wright) became king, Arya Stark (Maisie Williams) set sail to explore what's west of Westeros, Jon Snow (Kit Harington) was sent to the Night's Watch (but really was free to go live with the Wildlings), and Sansa Stark (Turner) took the North out of the Seven Kingdoms and became Queen in the North.
So, it was a spoiler. Sort of. Maybe she didn't intend for it to be one, but it was.
Ahead of the series finale, Turner took to Instagram to pay tribute to the show and her character specifically.
"Sansa, Thank you for teaching me resilience, bravery and what true strength really is. Thank you teaching me to be kind and patient and to lead with love. I grew up with you. I fell in love with you at 13 and now 10 years on…at 23 I leave you behind, but I will never leave behind what you've taught me," she wrote. "To the show and the incredible people who make it, thank you for giving me the best life and drama lessons I could have ever asked for. Without you I wouldn't be the person I am today. Thank you for giving me this chance all those years ago. And finally to the fans. Thank you for falling in love with these characters and supporting this show right through till the end. I'll miss this more than anything."