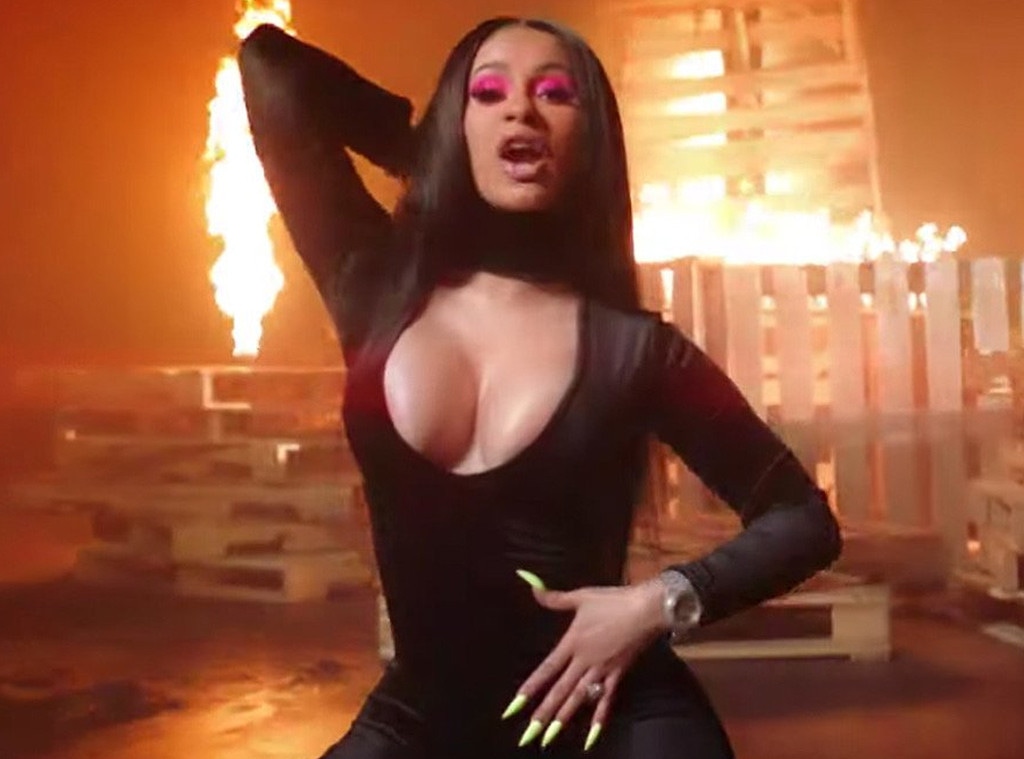 YouTube
Attention pop culture fans: Cardi B is starring in a new music video, eeeooowwww!
Just a few short days after DJ Khaled released a new collaboration with the rapper and 21 Savage, followers are now being treated to an explosive music video for "Wish Wish."
In the finished product just released on YouTube, Cardi B is on fire as she works two different looks for the camera.
And as she sets the stage on fire—literally—the 26-year-old steals the show with her exciting appearance.
"They say my time is almost up, tell them bitches, 'Wish, wish,'" she rapped in the chorus. "If they love me or they hate me, it don't make no difference."
"Wish Wish" is featured on DJ Khaled's album called Father of Asahd, which became available last week.
In fact, the artist celebrated the album release all weekend including an appearance on Saturday Night Live. DJ Khaled performed a medley of hits with special guests including Meek Mill, John Legend, Lil Wayne, Big Sean, Jeremih, J Balvin and Lil Baby.
The celebrations continued at TAO Downtown where Beats By Dre hosted a post Saturday Night Live celebration to honor the album release of Father of Asahd.
Powered by Cîroc Summer Watermelon, the event featured DJ Khaled's close friends including Tinashe, Angela Simmons and more.
As for Cardi B, it was announced Monday morning that she has been added to Real 92.3's Real Street Festival at the Honda Center Grounds.
Described as Southern California's largest hip-hop event, the two-day event will feature performances from the biggest names in music including Future, Migos, Miguel and more.
This summer is going to be hot!