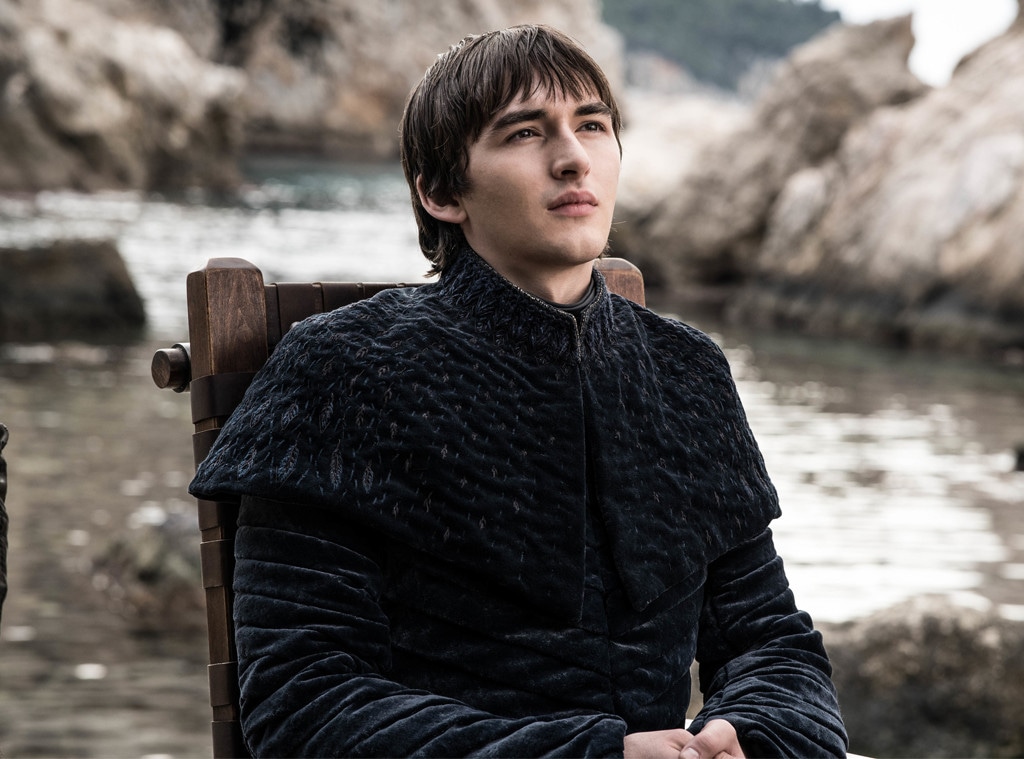 Helen Sloan/HBO
There's a new king in the Seven—sorry, Six—Kingdoms. Warning, spoilers follow for the Game of Thrones series finale.
After Jon Snow (Kit Harington) stabbed his aunt/lover/queen Daenerys Targaryen (Emilia Clarke), there was nobody left to sit on the Iron Throne. And there was no Iron Throne left either, but you get the drift. So, what were the lords and ladies of Westeros to do? The heads of all the great houses met and decided on a new king: Bran Stark.
Yep, he's king and the Three-Eyed Raven.
Tyrion Lannister (Peter Dinklage) nominated him for the position, and everybody came around to it, but Sansa Stark (Sophie Turner) had enough of the wars and declared the North would be its own kingdom that she would rule.
Isaac Hempstead-Wright, the young man who grew up on screen playing Bran, thought the whole thing was a gag. "I genuinely thought it was a joke script and that [showrunners David Benioff and D.B. Weiss] sent to everyone a script with their own character ends up on the Iron Throne," Hempstead-Wright told EW. "'Yeah, good one guys. Oh s--t, it's actually real?'"
Hempstead-Wright knows having Bran become king wouldn't sit well with everybody at home.
"Not everyone will be happy," he said. "It's so difficult to finish a series as popular as this without pissing some people off. I don't think anybody will think it's predictable and that's as much as you can hope for. People are going to be angry. There's going to be a lot of broken hearts. It's 'bittersweet,' exactly as [saga author] George R.R. Martin intended. It's a fitting conclusion to this epic saga."
However, he's happy with it, although he wanted a death scene "with an exploding head or something."
Bran knows everything. He has no wants, no desires, he's just…there. Hempstead-Wright said he'll be a good king, and "you can't really argue with Bran. He's like, 'No, I know everything.'"
Hempstead-Wright took to Twitter after the finale to post a simple reaction. See it above.
For those hoping Sansa Stark would take control, well, that didn't happen. She is Queen in the North now. "I wasn't bummed at all," Turner told EW. "Because ever since the end of season 1, Sansa has not been about the capital or being queen. She doesn't believe she could rule and doesn't want to. She knows her place is in the North and she can rule the people of the North and rule Winterfell."